Manchester City approach UEFA Financial Fair Play deadline
Manchester City have until Friday to negotiate a 'settlement' with UEFA for breaching Financial Fair Play rules.
By Amy Lewis
Last Updated: 07/05/14 2:50pm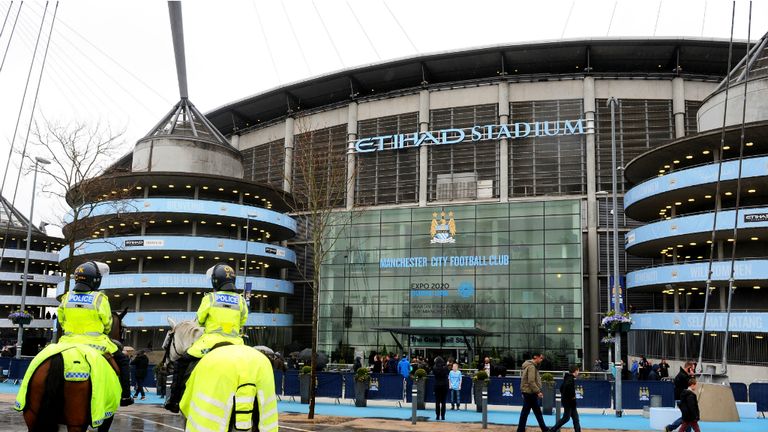 If no agreement is reached, then City could potentially face tighter sanctions than those put forward by UEFA's investigatory panel, with the matter referred to UEFA's Club Financial Control Body adjudicatory chamber.
The panel could conceivably decide to impose an even tougher punishment, which could even see the club banned from next season's Champions League competition.
City's only remaining option would be the Court of Arbitration for Sport, which could see the case dragged into next season.
UEFA told Sky Sports News: "The Adjudicatory Chamber and CAS are ready to take their responsibility and are aware of the football calendar."
It is unclear if any punishment would be suspended whilst the process was ongoing.
UEFA have been looking over the accounts of 236 clubs that qualified for European competitions in the 2011-13 seasons. Manchester City are one of 9 clubs that have been offered 'settlements' after the club recorded losses of £149 million over the past two seasons.
Football finance expert David Bick has criticised UEFA, saying their FFP process should be more transparent: "When you publish a new set of rules, you thereafter quickly announce what the penalties will be depending on what the misdemeanour is.
"But these rules were agreed in principal five years ago in 2009 and we still haven't seen a tariff or a list that will be applied depending on the level of alleged wrongdoing.
"That can't be right. It's not fair or just".
It is unclear what UEFA will do with the money received from the punishments and Sky Sports News was told: "Nothing has been decided on fines yet."
Manchester City have made no comment.