Willy Caballero will fight Joe Hart for No.1 shirt at Manchester City
Last Updated: 31/07/14 10:36am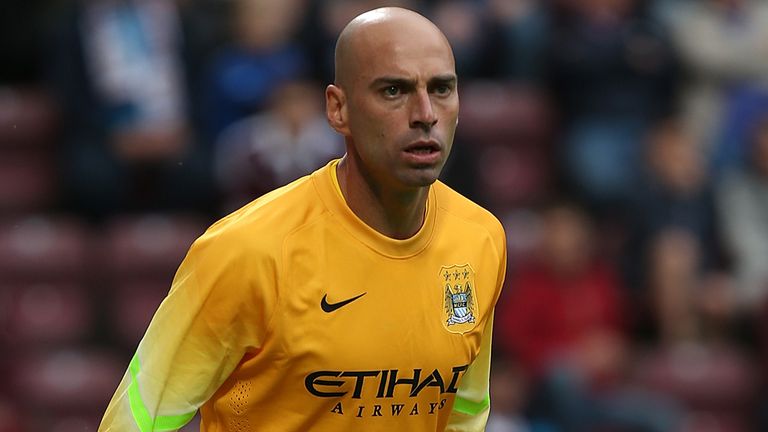 Manchester City new boy Willy Caballero has warned Joe Hart that he has no intention of settling for a place on the bench at the Etihad Stadium.
Caballero joined City from Malaga earlier this summer with Manuel Pellegrini a big fan of the goalkeeper having worked with him during his time in charge of the Spanish side.
The Argentine has impressed so far in pre-season and he is determined to fight for the No.1 shirt with Hart in the new Premier League season.
"I know the situation now but I will fight to play," said Caballero. "The decision will be down to the coach, the boss. 
More games that matter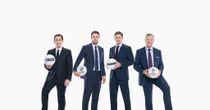 Click here to see Sky Sports' unrivalled schedule of live Premier League fixtures
"I have trained well and I will fight.
"I know my position, but I want to try hard to fight for this position. 
"Joe is a fantastic goalkeeper, but I've come to play. I want to try and take my opportunity.
"It will be difficult, yes, but City are a big club and it's a big opportunity. I want to try in every way I can to play."
Joe is a fantastic goalkeeper, but I've come to play. I want to try and take my opportunity.
Willy Caballero
Caballero admits the presence of Pellegrini played a huge role in his decision to leave Malaga for City this summer.
"It was a crucial part of me coming to City knowing him from before and having played for him," added Caballero. "He was a very important figure in me coming to Manchester City," he said.
"I had no doubt about the move. I think it was necessary for my career, for my life and for my family. It's fantastic for me.
"He hasn't given me any promises, no, I only know that he wanted me. I came here for the best opportunity for my career.
"I don't know if I play in the cup or other tournaments, I don't know anything. But of course I am confident.
"Goalkeepers are a different type of player and I believe in myself."