Premier League: Pablo Zabaleta believes City have signed a star in Eliaquim Mangala
Last Updated: 13/08/14 9:54am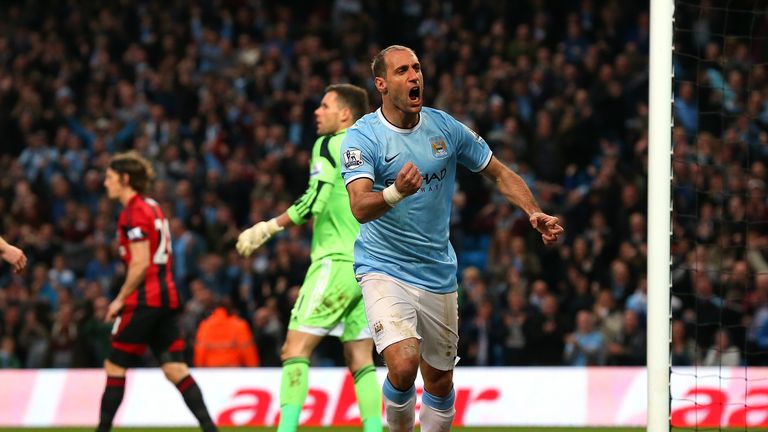 Manchester City right-back Pablo Zabaleta thinks new signing Eliaquim Mangala looks to be an excellent addition to the squad.
Speaking after the Premier League walk on shots for the graphics used in Sky Sports games, Zabaleta praised the signing of Mangala, who signed a five-year contract from Porto on Monday.
"He's only 23, I can't believe it but sometimes this is what you need for a centre-back in the Premier League. He's physically strong; he's really good in the air. He's also good technically so he looks a very good player,'' he said.
The Argentine, who played in the World Cup final against Germany, was equally upbeat on hearing team-mate David Silva had signed a new five-year contract with the Premier League champions.
Zabaleta joked: ''We were talking today about the new deal, we were talking about English weather. I said to him 'don't complain because you just signed a new deal so it means you are so happy here'.
''I think it is fantastic for the team, also because we know how important he is for this team. He's a world-class player and has been fantastic in the last few years for us. I think it is great news for this club.''
Watch Newcastle United v Manchester City live on Sky Sports 1 from 3.30pm on Sunday.