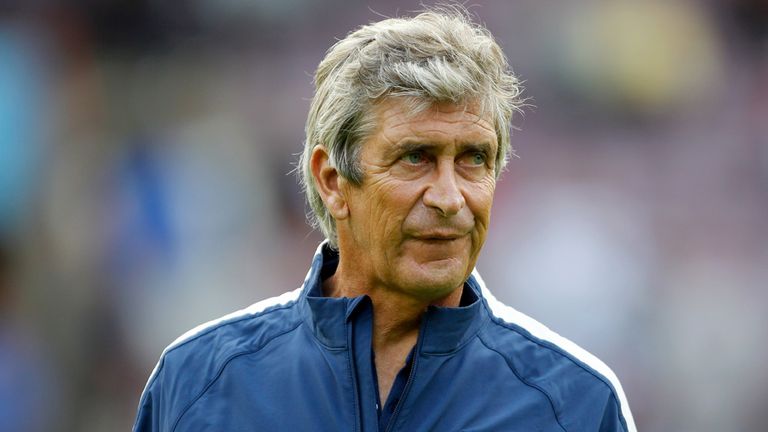 Manchester City manager Manuel Pellegrini admits he will have to trim his squad before buying any more new players.
The City boss says Eliaquim Mangala might be his final summer signing unless he can offload players like John Guidetti and Scott Sinclair in order to keep in line with Financial Fair Play constraints.
Pellegrini has already added Bacary Sagna, Fernando, Willy Caballero, Frank Lampard and Bruno Zuculini to his squad, along with Mangala this summer.
Feyenoord are understood to be keen on completing a permanent deal for 22-year-old Sweden forward Guidetti, who enjoyed a loan stint with the Dutch club in 2011-12, and Sinclair admitted he would seek a move to get regular first-team football.
City expect to stay within the £49million spending limit imposed by UEFA for last term's FFP breaches and Pellegrini is also mindful of sticking to the reduced 21-man squad cap.
"It's not finished, until the last day we can do different things," said Pellegrini at the Premier League launch.
"But if you ask me at this moment if I am happy with the squad, yes I am very happy with my squad.
"We had a lot of problems also with Financial Fair Play with the restriction of the amount of players we can put in our squad.
"So maybe I don't think that we are going to sign another player because we cannot do it.
"We have maybe too many players in the squad at this moment, players that need to play, that's very important, especially for young players.
"John Guidetti or maybe Scott Sinclair, they may need to play in a different team, so we'll see from now until the end of the transfer window what happens with our squad.
"But at this moment, yes we have too many players."