Premier League: Stevan Jovetic praises the faith Manchester City have shown in him
Last Updated: 05/09/14 5:09pm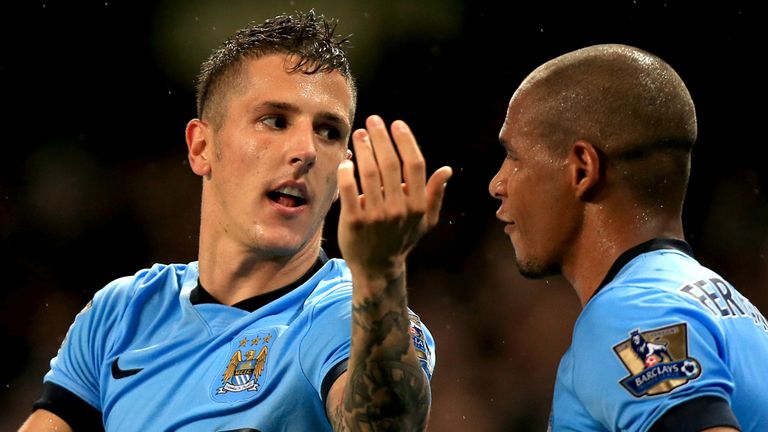 Manchester City forward Stevan Jovetic has praised the faith the club have shown in him through his injury problems.
The Montenegrin striker endured a nightmare first year in Manchester, suffering various injury setbacks and making only 16 appearances in all competitions for the Premier League champions.
However, Manuel Pellegrini has stuck by the former Fiorentina forward, and the Chilean's faith has been repaid by Jovetic's early season form, with a double against Liverpool the pick of the bunch.
That loyalty from Pellegrini has not gone unnoticed by the 24-year-old, who has thanked the club for their support.
"Last season I had so many problems," Jovetic told Oslobodjenje.
"I was late into preparation and I just could not catch my teammates. And then there were all those injuries.
"Just as I recovered I would get hurt again.
"But I guess there were things that I was doing right, because the club wanted me to stay. They believed in me - president, manager, teammates. And it means a lot.
"They told me they want me to stay for which I'm very grateful.
"I know what I can do and how much I can give my club. So I hope to repay the trust."
Jovetic also believes that, despite City's rivals improvements, the reigning champions can finish top of the pile once again.
"Chelsea is much better than last season," Jovetic added.
"Arsenal is also excellent and believe me that United will return to the top again.
"However, we believe in our abilities and we will give our best to defend the title."