Redknapp happy for Woodgate
Harry Redknapp has admitted that he was 'sorry' to see Jonathan Woodgate leave Tottenham Hotspur in the summer.
Last Updated: 10/12/11 7:28pm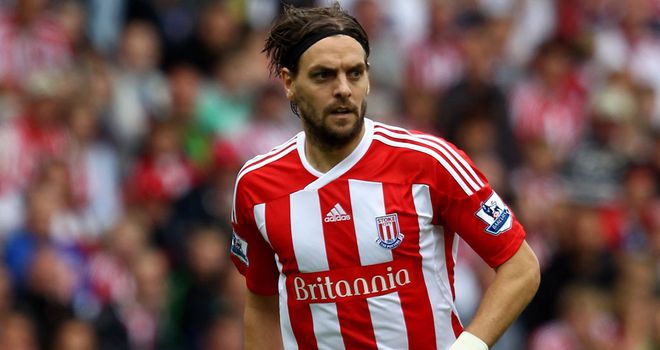 Tottenham Hotspur manager Harry Redknapp has admitted that he was "sorry" to see the back of defender Jonathan Woodgate in the summer, but insists that he is glad to find him playing regularly for Stoke City.
Woodgate joined Spurs from Real Madrid in January 2008 but made only 65 appearances in his three-and-a-half years at White Hart Lane because of injuries.
The 31-year-old moved to Stoke in the summer on a free transfer and has played nine times in the Premier League so far this season for the Potters.
The former Newcastle United centre-back will face Spurs at the Britannia Stadium on Sunday, and Redknapp is happy for his fellow Englishman.
Sorry
"I was sorry to lose him," said the Spurs boss. "But you can understand the club's point of view.
"You're paying his wages every week but he had barely kicked a ball all year.
"If it would have been the same this year it would have been a nightmare so I couldn't argue that we shouldn't release him"
"I'm glad he is playing. I was hoping that he would go and do well somewhere because he is a fantastic fella.
"You wouldn't meet a better player than Woody. He is a top player when he is fit."