Middlesbrough boss Tony Mowbray wants strongest possible action on hooligans
Middlesbrough boss Tony Mowbray believes the strongest possible action must be taken to eradicate hooliganism.
Last Updated: 11/12/12 5:48pm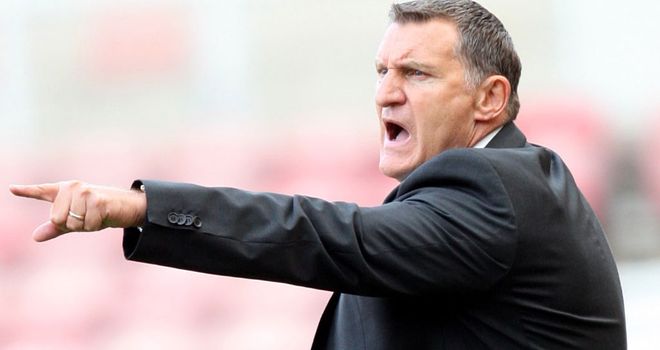 Mowbray's comments come amid calls from Professional Footballers' Association chief executive Gordon Taylor to erect netting at grounds to prevent pitch invasions or missile throwing.
The Boro manager is against that proposal, but he agrees the time has come to send a message to thugs intent on ruining the game.
Mowbray said: "I can understand why Gordon has proposed that - obviously the safety of the players in his union is paramount. In football the players' safety is important, of course.
"But my own view is that it would take away from the game if you put netting up. Why let a very, very small fraction of people who throw coins spoil it for everybody else?
"It doesn't seem to have been a major problem in our game for the last 30 years. The solution is very obvious to me: find the people who throw coins and take them out of football.
"Ban them. Put orders on them where they have to be at a certain place at a certain time so they can't attend football matches.
"If you are as drastic as putting them in prison, then so be it, but eradicate the problem. I don't think you should be spoiling the game for everybody else."
Don't miss any live and exclusive football coverage this festive season. Click here to visit Sky Sports' Festive Calendar