Middlesbrough manager Tony Mowbray feared the worst against Blackpool
Middlesbrough manager Tony Mowbray breathed a sigh of relief following the 4-2 home win over Blackpool.
Last Updated: 30/12/12 8:49am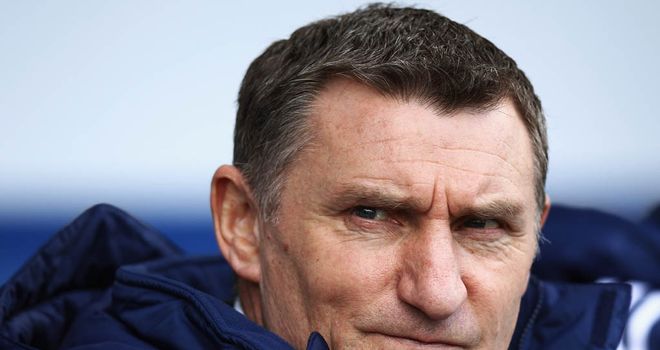 Boro looked to be cruising after first-half goals from Ishmael Miller and Richard Smallwood but Blackpool replied through Wes Thomas before Scott McDonald restored the hosts' lead.
Blackpool netted a second through Chris Basham then in a pivotal moment won a disputed penalty - awarded by the linesman - only for Jason Steele to save superbly from Thomas Ince, allowing Adam Reach to seal victory for Middlesbrough late on.
"It was a bit nervous in the second half and when we gave away the penalty it looked as if we would throw it all away but Jason made a truly fantastic save to keep us in front," said Mowbray.
"The frustration is that an official 70 yards away can over rule one 10 yards away without even having a discussion. That was a little strange.
"But in end it wasn't crucial because Jason made the save, we won the game, we
got the three points and we move on.
"I was pleased because in the first half we played some fabulous football. It was as good as we have played all season.
"We knew they would come at us in the second half because we couldn't keep that level of play up and they had to gamble a bit."