Tony Mowbray happy to be in FA Cup fourth round after Middlesbrough win over Hastings
Tony Mowbray was happy to see Middlesbrough progress to the fourth round of the FA Cup after they overcame Hastings 4-1.
Last Updated: 06/01/13 8:52am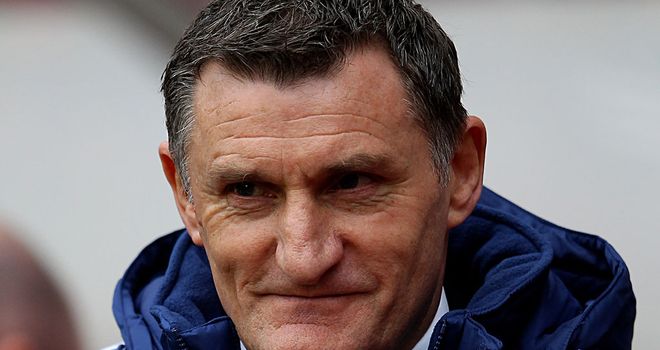 Despite having over a dozen players ruled out through injury, Mowbray fielded his strongest possible side and that was enough as they eased past Hastings - who battled hard.
"For us it was about getting through to the next round and we did that," said Mowbray.
"We talked about injuries before the game but we put out our strongest side today and did enough.
"Let's give them credit they tried to play from the off, and that allowed us to press them - we weren't great today but we did enough.
"They did not really over threaten our goal but you always have to concentrate, and their goal was a wonderful one - credit to them."
With Boro winning, that did allow Mowbray to bring on two more products of the club's famed academy in Jordan Jones and 16-year-old Bryn Morris - the England Under-16 captain.
"It will give them some encouragement to start as working hard as they have, the fans - not now but in years to come - will like them," said Mowbray, who admits he has real hope for Morris.
"Morris is a footballers' footballer, he can pass the ball and has crisp feet for such a young boy, we shouldn't have too high hopes too soon but he has a big future ahead of him."
Mowbray also confirmed that loan star Josh McEachran looks unlikely to be recalled by Chelsea this month.
"I have talked to the Chelsea hierarchy and they are 99 per cent certain he will stay, barring any major problems for them," he added.
Hastings boss Sean Ray said: "The boys have achieved so much this year and I couldn't have asked any more of them. They have done their town, their support and themselves proud.
"We're out in Newcastle tonight and we've already booked the nightclub. The boys deserve a night out to let their hair down. I might have one or two myself."