Middlesbrough boss Tony Mowbray would not spend big if club win promotion
Middlesbrough boss Tony Mowbray insists the club would not have to spend £50million if they achieve promotion.
Last Updated: 24/01/13 1:43pm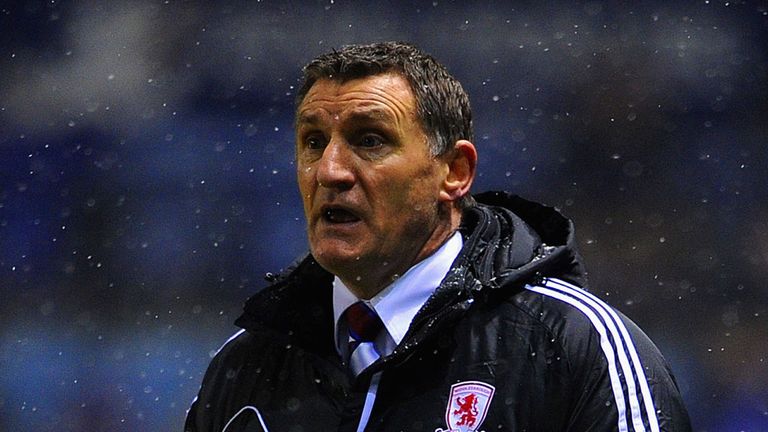 Boro slipped out of the top flight at the end of the 2008-09 campaign and have undergone a major financial restructuring during the four seasons since.
They currently lie in fifth place in the Championship, just three points adrift of second-placed Leicester, and Mowbray believes the evidence is there to prove that they would not have to break the bank to cope if they did go up.
He told the club's official website: "I think any team that gets out of this league can be competitive in the Premier League.
"The Championship is very competitive and hardens you up for the Premier League. When you get there, players will take confidence from West Ham, Swansea, Norwich and West Brom, who have gone in and stayed there and prospered.
"The danger for me would be to think you have got to spend £50million to stay there once you go up - Norwich City have shown you don't need to do that."
Mowbray, meanwhile, will send his Middlesbrough side into FA Cup fourth round action against Aldershot on Saturday insisting promotion remains his overwhelming priority.
Mowbray added: "Our only ambition is to be a Premier League football club. This
club has a responsibility to the supporters to be competing in the Premier League.
"They were in the Premier League for 11 years on the bounce and this is the fourth season out of it, so it would be wrong of me to say our goal is anything other than to try and achieve promotion.
"If we fall away like we did last year and if we fail, then it hasn't been a successful season.
"Whoever the manager is, whoever the players are, the club has a responsibility to try and take Boro back to the Premier League."