Tony Mowbray hails impact made by Middlesbrough loan signing Sammy Ameobi
Middlesbrough boss Tony Mowbray admits he is delighted with how Sammy Ameobi has settled into life at The Riverside.
By Graeme Bailey - Tweet me: @graemebailey
Last Updated: 09/03/13 1:32pm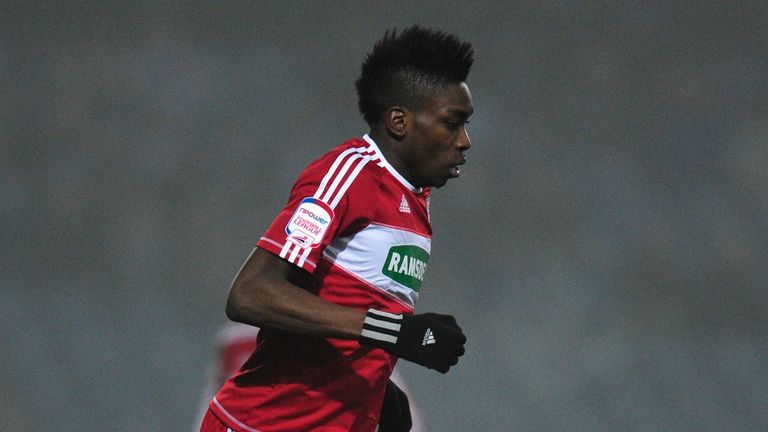 The Newcastle forward joined local rivals Boro last week and scored on his debut against Cardiff City.
He then set up Scott McDonald's goal in their 2-1 loss to Huddersfield in midweek, and Mowbray is pleased with his new signing.
"I'm delighted with Sammy," Mowbray said. "He scored on his debut and made Scott's goal the other night by beating his man and crossing the ball into the six-yard box. He's had a good impact.
"I think the Championship has been an eye-opener for him. I don't think he's ever been asked to run as hard and as far as he's been asked to run in the last two games.
"The Championship is so competitive and so in-your-face that possession switches a lot more from one team to the other than it does in the Premier League.
"Sammy's got someone shouting in his ear to get back and get in front of his full-back, and I think he's found that quite physically demanding. But I think it will only help him in the long run and enable him to grow into the Premier League footballer I know he's capable of becoming. We're delighted he's here, and let's hope he can contribute hugely in the next ten games for us."
Ameobi admits he is happy to be playing regular football, adding: "He [Alan Pardew] was keen for me to get some football, but it was a bit of both [in terms of who suggested the move].
"I wanted some game time. I hadn't been playing, he wanted me to get some experience and learn how to become a big part of a team. It's good to learn how to gel in a new environment and the move has definitely paid off so far.
"I am still in the area where I have my family and I can come and go whenever I please, and that has helped.
"It's good to have them so close. I think I would find it hard to move further away and would get homesick. I am happy to be here and I just want to continue to progress.
"I came in and wanted to help Middlesbrough get some points and get in to the play-offs. I know there was a little bit of pressure, and hopefully I will get over that in time. I have settled quite well and it's already feeling like I am one of the lads."