On-loan Middlesbrough winger Ryan Brobbel out to impress in York
Ryan Brobbel believes his chances of earning a new Middlesbrough contract could have faded after Tony Mowbray's exit.
Last Updated: 31/10/13 3:19pm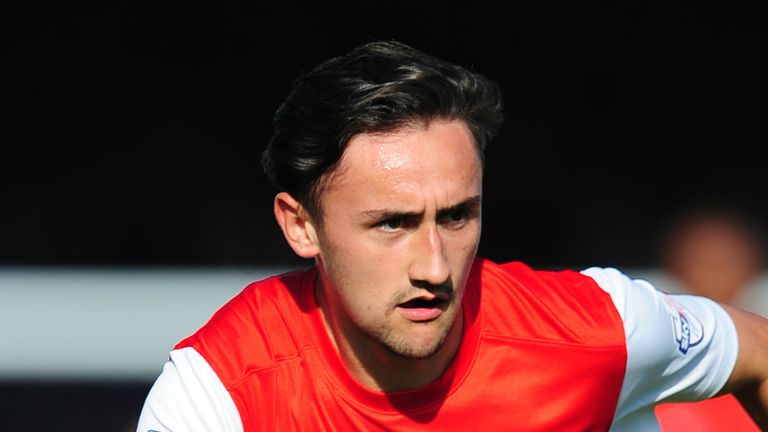 The 20-year-old, who is currently on loan with League Two side York City, enjoyed the game of his career on Tuesday as he netted a first-half brace as the Minstermen beat Scunthorpe United 4-1.
Brobbel is due to return to the Riverside Stadium in January, but with his parent club seeking a new manager, the second half of the season remains uncertain for the winger.
Prior to his departure, Mowbray had been keeping tabs on the progress of academy players, but with his Middlesbrough contract due to expire at the end of the season Brobbel is eager to make an impression.
"I need to wait and see who gets the new manager's job," Brobbel told the Northern Echo.
"Hopefully, they'll get a new manager and he will like me. People will have good words about me if I do well here and I'm just happy playing here at the moment and playing first-team football.
"If Mowbray was still the manager, he would have been here [on Tuesday]. I know a few of the staff were here - I was told - but he watches kids all the way up and he was a good manager."
Passionate
Brobbel - one of five Teessiders presently on loan - will hope to follow in the footsteps of defender Ben Gibson, who had also had a loan spell at Bootham Crescent in 2012 before returning to make regular appearances in the Middlesbrough first team.
Previously, the likes of Stewart Downing, Adam Johnson and David Wheater all benefited from time in the lower leagues, and Brobbel believes playing regular football is important for his development.
"At the academy, it's more about development, and here it is more passionate," he added. "If you lose in under-21s football, it's not so much about that as about your performance.
"I am just learning the game, really. It's a lot more physical and I have to learn how to deal with that because I am not the biggest of lads."