Jol fine with direction
Fulham boss Martin Jol makes no excuses for the fine system at Craven Cottage so his players pull in the same direction.
Last Updated: 15/10/11 11:34am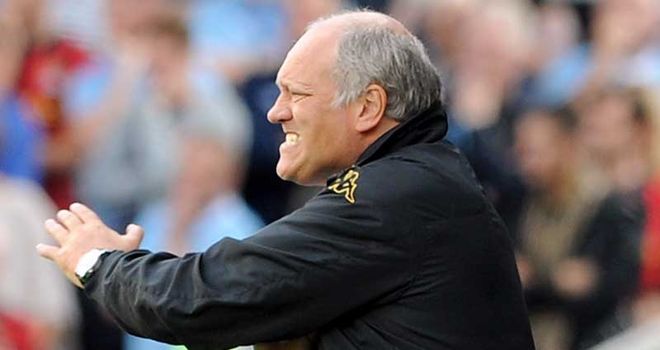 Martin Jol makes no excuses for the fine system at Craven Cottage to make sure the Fulham players are pulling in the same direction.
Some critics thought it was harsh when teenager Pajtim Kasami was fined £500 after missing a penalty against Chelsea in the Carling Cup last month.
He was fined for taking the penalty - not for failing to score - as he was not the designated taker and Jol insists discipline is needed if the team are to prove a success this term.
He told the Daily Star: "I spoke to Kasami. And he agreed with the fine. I feel we have a disciplined team.
"If I tell someone to take the free-kicks, there shouldn't be a 19-year-old taking the ball off you.
Not right
"It's not the right thing. Danny Murphy is the penalty taker and Bobby Zamora can take a penalty.
"So I don't think in the next game someone else should take the ball. That is not good discipline, and that was the only issue.
"I spoke about fines and discipline at the start of the season and said it's all coming back to us, for drinks, at the Christmas party for example, although I don't think that will be enough.
"It's not a game but if someone is late for dinner before an away match it's undisciplined and I don't want that.
"I had the same with a manager, who is well known, who said they were all on time. I asked one of his Dutch players and he said they are always late.
"I hate that. You all have to go in the same direction."