Fulham striker Dimitar Berbatov believes he can continue playing until he is 40
Fulham striker Dimitar Berbatov feels he has many more years in him yet, with it his intention to play until he is 40.
Last Updated: 01/11/12 9:19am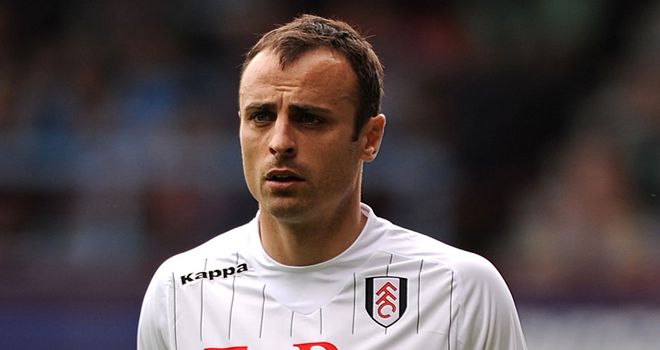 The 31-year-old's game has never been about blistering pace or lightening reflexes, with creative ability and a sharp footballing brain having taken him this far.
There would appear to be no reason why the Bulgarian frontman could not compete at the top level for the foreseeable future, and that is precisely what he is looking to do.
He said: "I'm not a keeper, Ryan Giggs or Paolo Maldini, but I want to play until I am 40."
Berbatov has found a new lease of life at Fulham, with the former Tottenham forward having returned to the capital from Manchester United over the summer, and he has hinted that the Cottagers may not be his last club in the Premier League.
He added: "I want to play in England for several more years. I like England as a place. I like the mentality, culture and its football."
Berbatov has, however, revealed that he has no plans to step out of international retirement, having been away from the Bulgaria scene since May 2010.
He said: "I'm standing by the decision I made more than two years ago. My time has passed."