Premier League: Fulham can qualify for Europe, says Sascha Riether
Sascha Riether reckons Fulham only need to make small improvements to their game to be capable of qualifying for Europe.
Last Updated: 03/11/12 2:13pm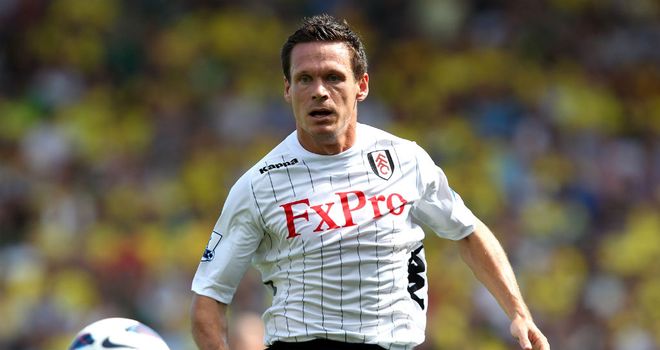 Martin Jol's team currently sit seventh in the Premier League after taking 14 points from nine matches ahead of hosting Everton on Saturday.
Fulham dropped points last weekend in their dramatic 3-3 draw at Reading while late goals against Southampton and Manchester City have also proved costly.
And on-loan Cologne defender Riether thinks he and his team-mates are capable of pushing into the top six of the table if they cut those sort of errors out of their game.
"If we win games like this, then getting into Europe is possible. But at the moment we are not, so we have to work on it," the right-back told the Fulham Chronicle.
"We are very close to pushing for the Europa League, maybe. But if we are a good team, we win these games. That's what makes the difference.
"It's only a bit more we need to win these kind of games. I don't know what it is we need but it's something that is missing.
"Like against Southampton and Manchester City, we gave away a goal in the last minutes and that's very disappointing.
Riether has featured in all of Fulham's Premier League games this season and he is pleased with how he has settled in England as he prepares for Everton.
"We know that it will be a very hard game and that they have a very good team. But at home, we can win against anybody," he said.
"I hope to play my part again. I'm a little bit surprised at how well it's gone for me so far but my team-mates have helped me a lot."