Pavel Pogrebnyak hoping Andrey Arshavin will join him at Reading
Pavel Pogrebnyak would like to see fellow countryman Andrey Arshavin secure a January switch from Arsenal to Reading.
By Juha Pal
Last Updated: 13/11/12 1:33pm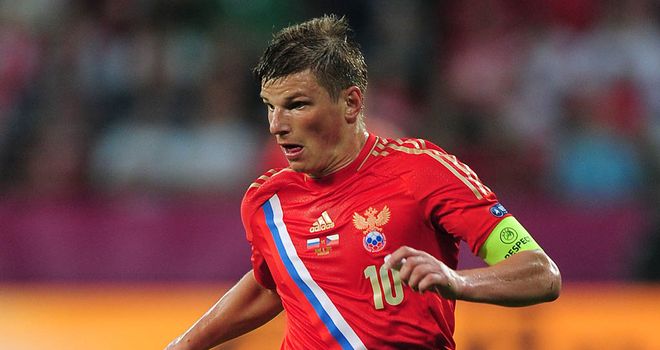 Russia international Pogrebnyak linked up with the Royals over the summer after deciding against penning a long-term contract at Fulham.
Reports have suggested that he could soon be joined by Arshavin, with Reading owner Anton Zingarevich admitting to holding an interest in the Arsenal playmaker.
Arshavin has struggled for game time at the Emirates of late and there is a chance that he could be persuaded to join the Royals' efforts to preserve their Premier League status.
"It's Arshavin who has to make the decision," Pogrebnyak told www.rg.ru.
"Anton Zingarevich knows him well enough without listening to my opinion, as he is from St Petersburg.
"Andrey is a master and there is no doubt that it would be great to see him at Reading."
Gloomy
Meanwhile, Pogrebnyak insists he has no regrets at having snubbed the opportunity to remain at Fulham over the summer in favour of joining a fight for survival at the Madejski Stadium.
"My former team Fulham are doing better than Reading at the moment, but I wouldn't say that I am sorry I left them," he added.
"I would say that I feel gloomy. I make no secret of the fact that it was difficult for me to leave Martin Jol's team.
"I had the desire to stay, but this is football and I signed for another team. I am still in touch with Jol and he is a strong coach."