Stoke boss Tony Pulis thinks Fulham's Dimitar Berbatov is best summer signing
Tony Pulis is making plans to stop who he feels is the best summer signing when Fulham's Dimitar Berbatov visits Stoke.
Last Updated: 23/11/12 4:56pm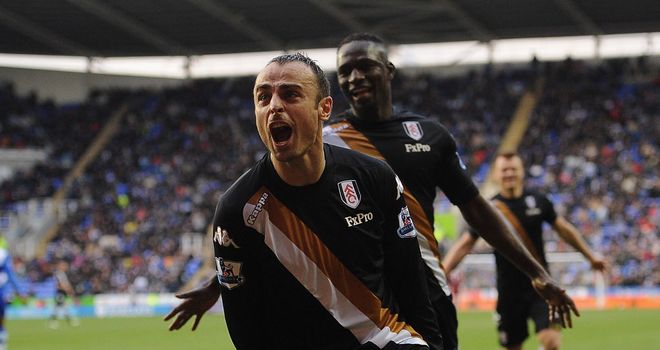 Berbatov, having fallen out of favour at Manchester United, joined Fulham on transfer deadline day in August, becoming manager Martin Jol's most high-profile recruit of the summer.
A day later, the 31-year-old Bulgarian striker made his debut as a substitute, since when he has scored five goals in seven starts, and Pulis - whose side host Fulham on Saturday - has no doubt Jol has made a very shrewd move.
"He is a good manager and he is very well respected around the country," Pulis said of his counterpart.
"Fulham have some good players and I think Berbatov has been the outstanding buy for them. He is the glue that knits it all together.
"He looks as if he is really, really enjoying himself, having found a home where he is the main player. Looking at him, he is just showing the class that he possesses."
Asked if there had been a better signing made by a Premier League club over the summer, Pulis said: "It doesn't look like it at the moment."
He added: "I think our supporters will see one of the best players in the Premier League on Saturday on the ball. He can win games by himself and has been a great signing for Martin.
"Berbatov is one of the outstanding players in the Premier League this year. It is worth the admission fee just to see him play."