Fulham's Bryan Ruiz was pleased to get 45 minutes under his belt against Southampton
Fulham forward Bryan Ruiz says he was very happy to be back in action on Boxing Day.
Last Updated: 27/12/12 1:29pm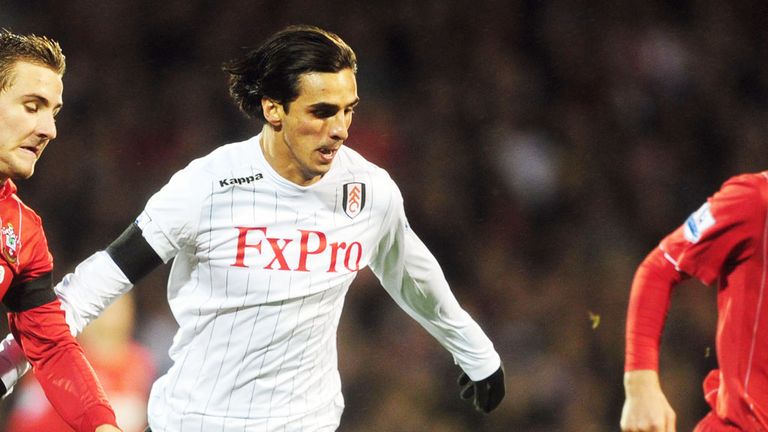 Ruiz picked up the knock during a 3-1 loss to Sunderland and suffered a setback during his recovery but he was on the substitutes' bench on Wednesday and came on for the second half of the 1-1 draw with Southampton.
"I was really pleased to be back in the side and to play 45 minutes," said Ruiz. "At half-time they said I was going on and I was surprised.
"I was happy to play again and they just told me the position I needed to play in and what I had to do on the pitch.
"We didn't take any risks with the injury, we're trying to do things properly. Now it's a case of doing preparation work to avoid another injury."
Fulham were in poor form during Ruiz's absence and lie just six points above the drop zone after Southampton managed an 85th-minute equaliser at Craven Cottage.
"I was disappointed with the result," said Ruiz. "We knew we needed to win and we couldn't do it. We started the second half well but then Southampton were playing long balls and it became more difficult for us.
"Every team has bad moments. At the beginning of the season we were playing really good football but we're having a tough period now. We have to stay together and get back on track."