Martin Jol says Fulham must show spirit to stay clear of relegation battle
Martin Jol says Fulham must show fighting spirit if they are to stay clear of the Premier League relegation battle.
Last Updated: 09/02/13 2:05pm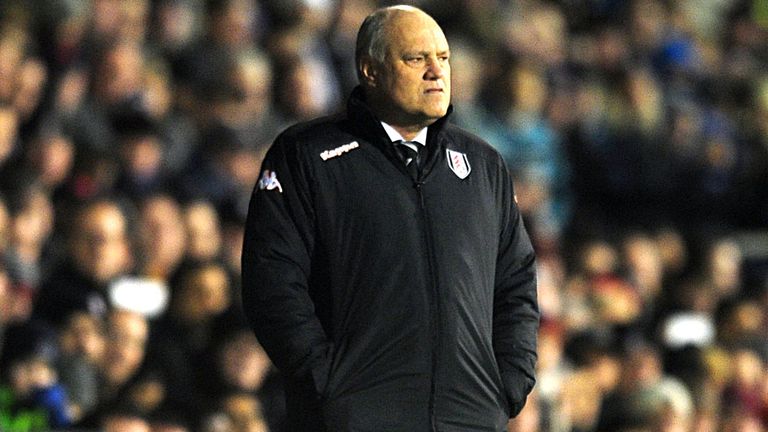 Fulham currently sit level on points with 14th-placed Norwich, seven clear of the drop zone, and travel to Carrow Road to face the Canaries on Saturday.
And, with the Dutchman all too aware that anything can happen in the top flight, Jol insists his team must be positive in their approach to games.
"With the amount of points we've got now, you go down," said Jol.
"You need fighting spirit in every game. This is the highest level and we want to get out of trouble as soon as possible, like seven, eight, nine other teams.
"You need very good spirit to do that and if you look at the other teams, they've got that.
"If you look at the likes of Reading, winning games, Southampton, looking good, and of course, Norwich are dragged into it. Everyone is still aware of the fact they need to win as soon as possible.
"If you leave it til the end of the season you've always got a problem; you don't want that.
"What I say is get to 35, 36 points as soon as possible before the last couple of months of the season. We need four, five wins, and 40 points is the focus and target for us.
"I've been in the business longer than most managers and abroad you can say the bottom three at winter are likely to go down. But in England there are always surprises."
To find out more about live football on Sky Sports, Click here