Fulham boss Martin Jol challenges Simon Davies to earn new deal
Fulham manager Martin Jol has challenged midfielder Simon Davies to prove he has got what it takes to earn a new deal.
Last Updated: 01/03/13 2:31pm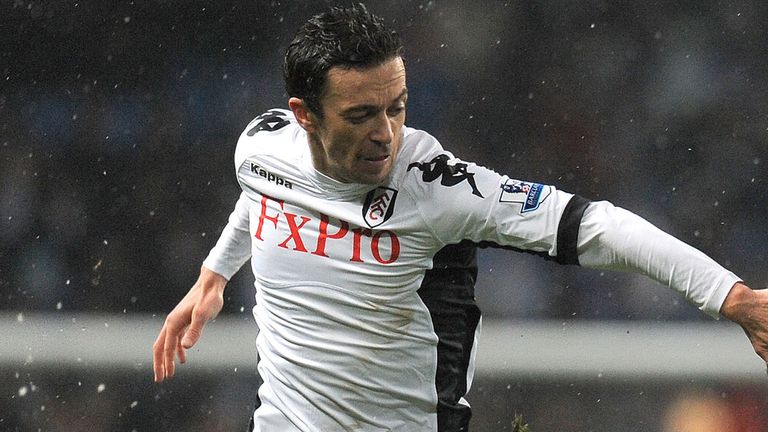 The 33-year-old has been dogged by injury problems for the last 18 months, restricting him to just seven appearances in that time.
But Davies - out of contract in the summer - is back in the frame for Saturday's trip to Sunderland, and Jol wants him to grab the opportunity.
"The situation with Simon is that we would like players to be productive, and he's been injured half of the time, maybe more," said the Fulham boss.
"Hopefully he can stay fit and I've got an idea that he can still prove himself again.
"I have to make a decision (on whether he features). I have a lot of players now but it may be about having him in the squad.
"That's what he did in the past because he's a big player for Fulham."
Another man in the frame for the weekend is the on-loan Emmanuel Frimpong, and Jol added: "It would be quite expensive to take him permanently, but if there was an opportunity to take him on loan again, I would probably do that.
"He is an Arsenal player. He is one of the few players who has been at Arsenal since a young age.
"I think Sunderland away would suit him. His fitness is getting better and better.
"He did well when he played for us against Norwich. He is fully fit now so I can play him from the start if I want to."