Brede Hangeland believes Fulham are in for a tough test at Tottenham
Fulham captain Brede Hangeland believes his team are in for a tough test when they visit Tottenham.
Last Updated: 17/03/13 2:24pm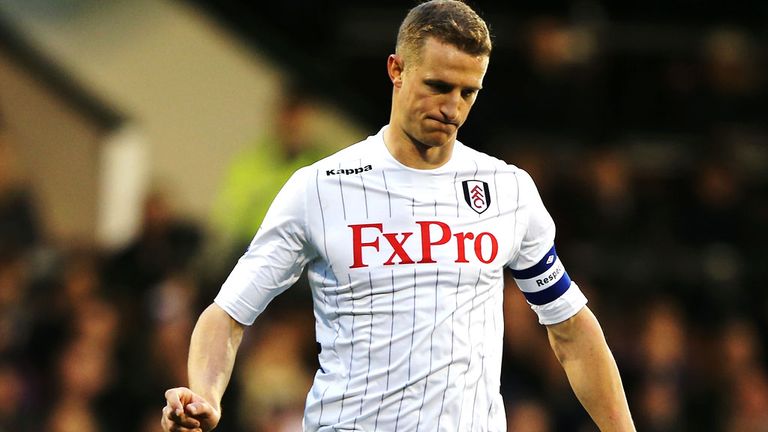 Tottenham lost for just the second time in 14 matches when they were beaten 3-2 at Liverpool on Sunday.
The north London club are very much in the hunt for a top four place, and manager Andre Villas-Boas will be looking for a positive response when Fulham cross the capital.
Hangeland is aware of threat Spurs pose with players like of Gareth Bale, Jermain Defoe, Mousa Dembele and Aaron Lennon.
"They are a very good side and right now are one of the top teams in the country," Hangeland said.
"Villas-Boas has them playing some really good football this term, and throughout their squad they have some very talented players.
"Gareth Bale is in fine form, whilst they also have the likes of Aaron Lennon, Mousa Dembele and Jermain Defoe who can make a difference in the final third."