Fulham manager Martin Jol hails Tottenham's Gareth Bale as the Premier League's finest
Martin Jol hailed the talent and form of Gareth Bale ahead of Fulham's game against Tottenham on Sunday.
Last Updated: 17/03/13 2:25pm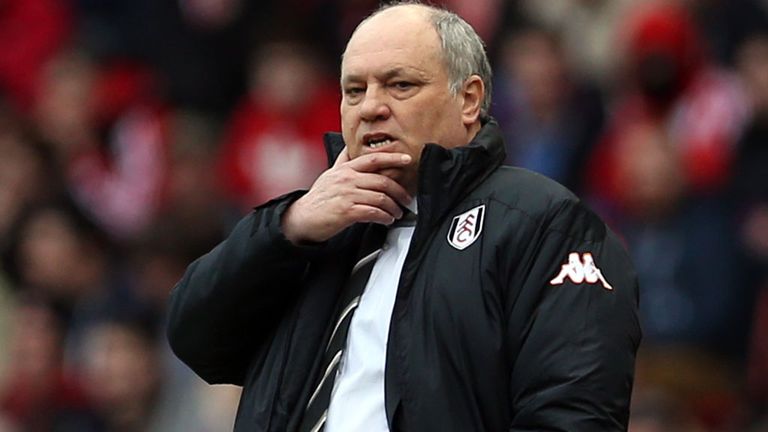 Jol was manager of Spurs when the north London club bought the young Welshman from Southampton in 2007.
Jol gave Bale his debut at the age of 17 in 2007 and also tried to sign him when the Dutchman became coach of German side Hamburg.
He said: "I saw Bale at Southampton when he was 15, we followed him and other people came in but I had a few words with his mum to convince him to come to Spurs.
"With hindsight it's very satisfying. He's probably the best player in the Premier League at the moment and he shows it week in, week out.
"I played him in his first match against Manchester United and he had better stats than any other player, and he was just 17.
"Hopefully for the league and for Spurs he will stay because I think it's a very good club for him.
"He's getting stronger and stronger and playing in the hole he is probably even better.
"I wanted to get him on loan in Germany and other clubs were trying to get him but they did well to keep him, during a spell where he played 24 games without being on the winning side.
"I knew he was an exciting player. If you see Spurs over the last couple of years they are getting better and better so for him to stay, why not?"