Brede Hangeland reckons Fulham should focus on a top 10 finish in the league
Fulham defender Brede Hangeland reckons the team can now focus on a top 10 finish in the league.
Last Updated: 02/04/13 3:31pm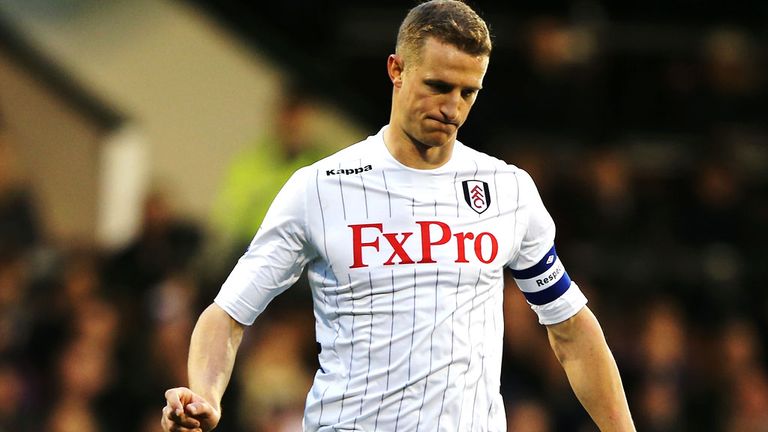 The Cottagers beat west London rivals Queens Park Rangers 3-2 to effectively secure their place in the Premier League for another year.
Martin Jol's men have come on to a recent strong run of form and Hangeland is confident that can be maintained for the remainder of the season.
"Hopefully now we can sleep well at night, knowing we will be in the league next year and look up a little bit," the Fulham captain said.
"It is so tight and if it hadn't been for this really good run recently we could have been in trouble, but luckily we seemed to turn the corner after the New Year."
Hangeland admits he was relieved to hold on for the win against Rangers though, after the visitors pulled two goals back.
"I was almost disappointed after the game because we controlled it so well in the first half and controlled it really well," Hangeland added.
"The second half was the complete opposite so it was a bit strange but obviously we're delighted to get the three points."