Martin Jol warns Fulham players: The grass is not always greener
Fulham boss Martin Jol is hoping that the club's best players will not leave the club in the summer.
Last Updated: 04/05/13 2:36pm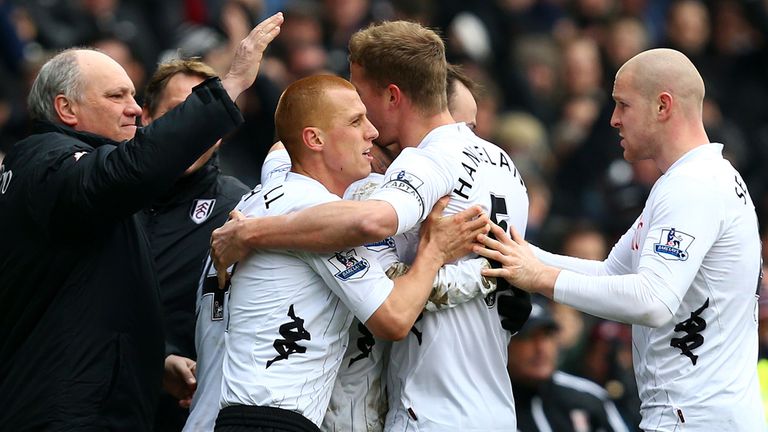 Jol has told his squad that they are better off at Craven Cottage and Saturday's clash with Reading is a timely reminder for anyone with designs on a move, as Pavel Pogrebnyak returns with the relegated Royals.
The Cottagers have 11 players who are out of contract or at the end of their loan deals and Jol is confident of retaining those he would like to stay.
"You can use that cliche the grass is always greener here, probably, and not at another place," Jol said.
"There is a lot of evidence of players leaving this club and they had a better time here, maybe 80 or 90 per cent of the players.
"But that is quite arrogant to say, because other players go on to bigger clubs.
"Was there one player going to a top club or another club and did better than here? I don't think so."
Pogrebnyak spent the second half of last season at Fulham and Jol was full of praise for the forward.
He said: "When he was here he was a very good professional. From the first training session he showed he wanted to play for us. He scored six goals in his first five matches and he helped us big time."
Jol also dismissed reports of Dimitar Berbatov leaving Fulham as speculation.
"I don't think that will happen," he said. "They have to come up with a lot of money for a 32-year-old to get him away from this club."