Transfer News: QPR boss Harry Redknapp issues Loic Remy warning
QPR manager Harry Redknapp has warned Newcastle they would have to pay £2m to sign Loic Remy on loan this season.
Last Updated: 02/08/13 4:07pm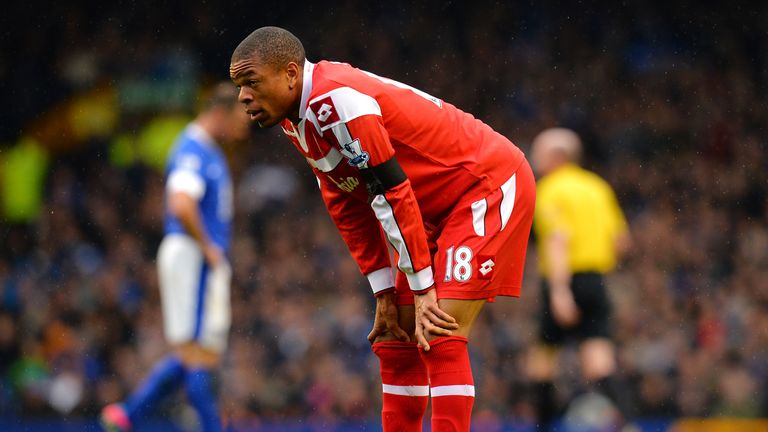 The France international scored six goals in 14 appearances for the club last year in their failed bid to remain in the Premier League.
QPR paid £8m to sign Remy from Marseille on a four-year contract and on that basis, Redknapp feels £2m is a fair amount to ask Newcastle for his services.
"We paid about £8m for him, so if someone wants to loan him for a year, we are entitled to get £2m a year for him," said Redknapp.
"Make no mistake, he will get between 15 and 20 goals next season if he goes to a Premier League club.
"He is a top-class player, a player for any club in the Premier League in my opinion."
Redknapp also discussed the future of three other players who have been linked with moves away from Loftus Road.
He was asked about midfielder Joey Barton, goalkeeper Julio Cesar and playmaker Adel Taarabt ahead of Saturday's season opener with Sheffield Wednesday.
Barton has been linked with a return to Marseille, where he spent last season on loan, as well a move to Everton, the club he supported growing up.
"Joey's been here, been as good as gold, trained hard, shown a great attitude and not been a minute's problem since I've worked with him," added Redknapp.
"He went to Marseille last year, was great at Marseille, played almost every game in a team that qualified for the Champions League.
"He's here and if he's good enough to play, he'll play. "
Cesar and Taarabt could also be leaving the club but Redknapp has warned potential suitors they must pay the market value to secure their services.
"Julio is a world-class goalkeeper, he played for Brazil in the Confederations Cup and won it with them," added Redknapp.
"I think he can play for any team in the world. I think he wants to play higher than the Championship. So it's up to someone to come in and want to buy him. They will be buying a great goalkeeper.
"Adel has great ability, if he wants to leave someone's got to pay the money for him. If someone wants to loan him they have got to pay the going rate.
"He can go and turn a team around when his mind is right, he's an amazing talent."