Seattle Sounders seal signing of Tottenham forward Clint Dempsey
Seattle Sounders have confirmed the signing of Clint Dempsey from Tottenham.
Last Updated: 04/08/13 4:45pm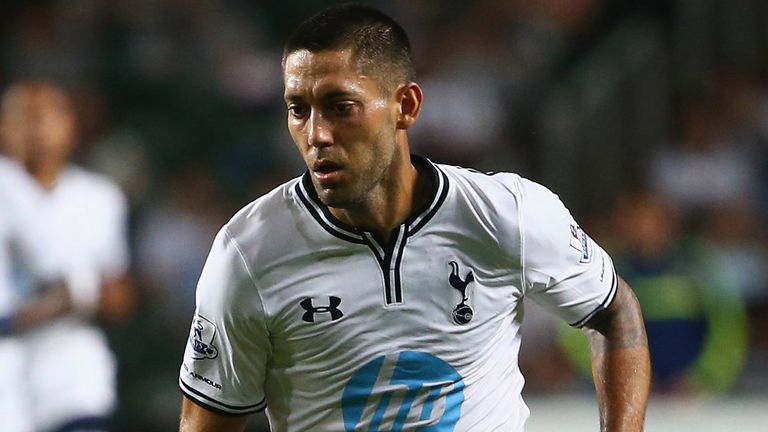 Tottenham revealed on Saturday that the United States captain was returning to Major League Soccer after just one season at White Hart Lane.
And the Sounders have confirmed the deal, with majority owner Joe Roth telling his club's official website: "This is a historic day for Sounders FC and our fans. Clint is a world-class soccer player who can take this club to a higher level."
The 30-year-old joined Spurs just 12 months ago when they paid Fulham over £6million for his signature.
Dempsey scored 12 goals in 43 appearances for the north London club last season, but Andre Villas-Boas is happy to let him move on.
Dempsey last played in his homeland back in 2006 when he left New England Revolution, but he has now decided to return to his homeland with Seattle.
Dempsey told the Sounders website: "Coming into the season I thought I was going to start with Tottenham but the MLS and Seattle Sounders have moved mountains to get me here.
"I'm happy to come back in my prime and be able to make a difference and not when I'm past it."