Kinnear assures fans Newcastle will capture new faces
Newcastle's Joe Kinnear has assured fans the club will bring in new players before the start of the season.
Last Updated: 04/08/13 2:58pm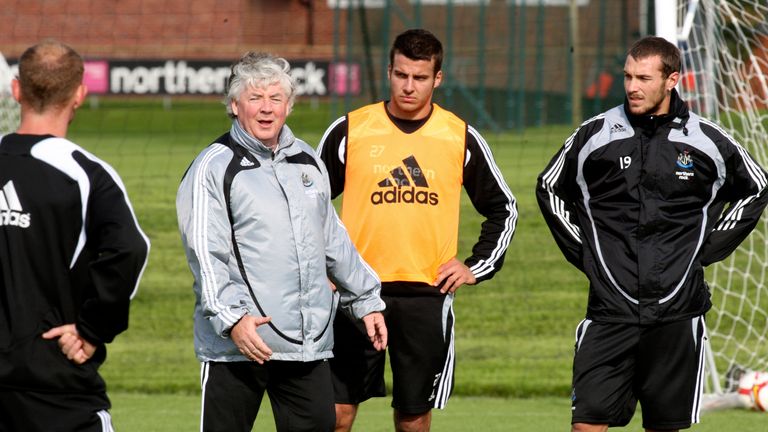 The Magpies have been looking to bolster their squad and have reportedly agreed a fee with Lyon for the transfer of Lyon striker Bafetimbi Gomis.
But Kinnear, while confident they can bring in two strikers, admits the Gomis deal is proving difficult.
Kinnear was speaking to Sky Sports News as a Bunbury celebrity cricket team played against Saracans in aid of cancer research. Kinnear lost his son to the disease.
"I'm being sensible about the budget I've got and I'm going to spend it as wisely as I can while keeping Alan well informed," said Kinnear.
"I have regular meetings with Alan and we sit down to talk about the best type of players for Newcastle and the fans.
"At the moment I'm waiting for the nod - but the goalposts have moved on numerous occasions - to bring in a couple of strikers.
"The Gomis deal was agreed on numerous occasions but it's a very difficult situation because there's always extra add-ons, extra things, another problem.
"Then there's always the problem of competition from the other teams. Whatever I offer more or less goes public which alerts others that are interested who of course add more. It comes back to me and so on.
"We're fighting hard. There's two or three of us who all seem to be wrapped around the same players and as I said to Mike this is a serious battle that we need to win. We're very close to achieving that."
Newcastle have also been linked with QPR's Loic Remy and Aston Villa's Darren Bent.