Premier League: Martin Jol says Fulham can go to Chelsea with confidence
Manager Martin Jol says Fulham's players must believe they can beat Chelsea in the West London derby on Saturday.
Last Updated: 21/09/13 5:29pm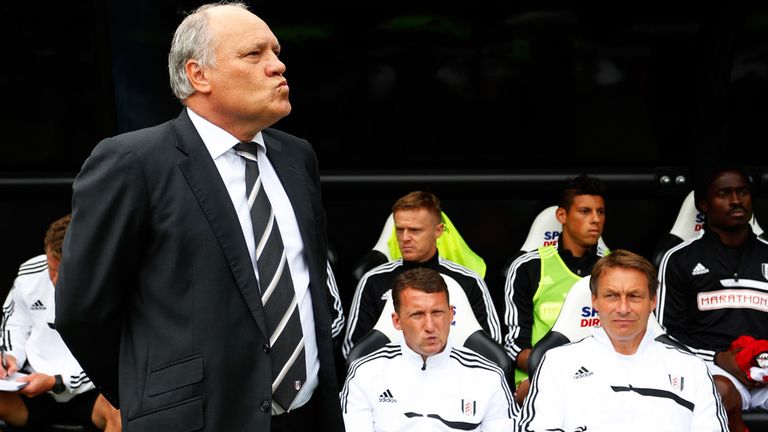 Fulham have drawn five of their last seven matches with Chelsea, but with Jose Mourinho's men struggling for form having lost their last two matches, Jol fancies an upset.
Mourinho has never lost a Premier League home game, winning 48 and drawing 14, an impressive record which stretches back through his first spell in charge.
Jol, though, will focus on producing a positive mental attitude.
"I have to put it in the minds of my players that we had good results (there)," he said.
"I can remember a few games - the penalty kick with Pajtim Kasami that we should have won, but that was for the cup.
"We had a few situations last year in the away match where we could have scored in the last 10 minutes, so we could have had a win.
"It is a good thing that we haven't lost (there recently), although remember that we lost at home (3-0 to Chelsea) a couple of months ago (in April last season).
"They changed managers, although Mourinho plays almost a similar system now to Rafa Benitez. Before Mourinho played a different system in a 4-3-3, he changed it a bit so that is different, but we are quite confident."
The former Tottenham boss has reminded his squad how important the match is for the supporters.
The Dutchman said: "It is 10 minutes from our place, so it is the same as a home game almost.
"We have got good support from our supporters, and hopefully we can do something nice.
"We are in the Fulham area with Chelsea and their stadium is in the Fulham area, so that is why it is a big and important derby.
"If you look at the support we always get at Chelsea from our away fans, it is terrific."