Premier League: Martin Jol admits defensive shortcomings are proving costly for Fulham
Fulham manager Martin Jol rued another late error which cost his side dear against Cardiff City on Saturday.
Last Updated: 29/09/13 3:11pm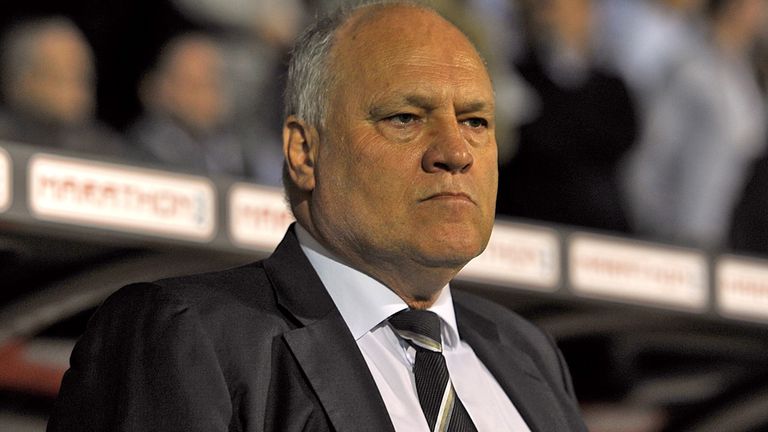 Fulham, whose last home win in the top flight was against QPR on April Fools Day, allowed Cardiff to claim their first Premier League away win courtesy of Jordan Mutch's late winner.
This follows the concessions of late goals against West Brom and Newcastle United which have cost his side four points this season.
Jol, whose contract expires next summer, said: "We have to do better, but I can't go on the pitch and do it myself.
"We beat (Everton), but it's the Capital One Cup, it's not the Premier League. And in the Barclays Premier League you have to win your games.
"Everyone who is in the bottom three or bottom five is concerned. There's always pressure.
"I take responsibility, because I took all these players on board.
"It was not easy, because we don't have all the millions but I still feel that we did well to get the (Darren) Bents, even (Dimitar) Berbatov.
"(But) it's not good enough to win games sometimes.
"It's not about me. If you're in the bottom three or four you're under pressure. I try to make people happy and most of the time I've done that."
Jol fielded Brede Hangeland and Fernando Amorebieta in central defence and acknowledged that had not delivered as he had hoped.
"It's tough to take, but it's a structural thing, that's the disappointing thing," he added.
"You've got good intentions, we've got all the size in the world. We work on it, we talk about it, we try to do better and then they've got clear headers on goal. That is awful.
"With the players we've got at the back, sometimes defensively, especially in the air, we can do better."