Premier League: Fulham manager Martin Jol urges fans to 'keep cool'
Martin Jol has urged restless Fulham fans to "keep cool" and get behind their team against Stoke on Saturday.
Last Updated: 07/10/13 11:46am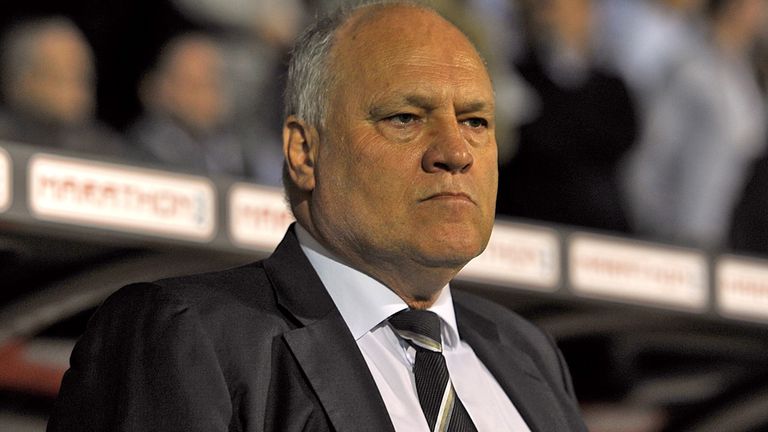 Jol has come under fire following a poor start to the season, with last weekend's stoppage-time defeat to Cardiff leaving them in the bottom three.
But while the Dutchman insists he can cope with the boo-boys, he wants a Craven Cottage atmosphere to galvanise his players.
"I always feel that (the fans) are entitled to have an opinion, but they have to
keep their cool - like the players, the manager and the staff," Jol said at his pre-match press conference.
"It's not after 30 games, it's after five or six games, and if you see the other teams, they're pretty cool as well.
"I see my mate (Norwich manager) Chris Hughton getting a win (against Stoke
last Sunday); three points, so they are on seven points now, and it's not a lot different here.
"I am strong, I feel eager to do well, I feel eager to challenge and to battle and to come out of this situation. And what is six games? I am ready to battle for 38 games.
"I think the club will be fine; we will be fine because we've got some good players if everybody is there, and even when I've got two or three injuries we will be fine.
"As it is now, I don't think there will be a problem but you need the support of your supporters. They don't have to support me, but give us a break, give us a chance to get us back on track.
"We've got some good players. I think our squad is probably better than before, the only thing is we need a break, we need three points.
"We're on four points - if we get three points with a win then we're on seven points and everything looks a bit better."