Premier League: Martin Jol has no fears over his Fulham future despite Manchester United defeat
Fulham boss Martin Jol laughed off questions about his future with the club after the 3-1 defeat by Manchester United.
Last Updated: 03/11/13 1:49pm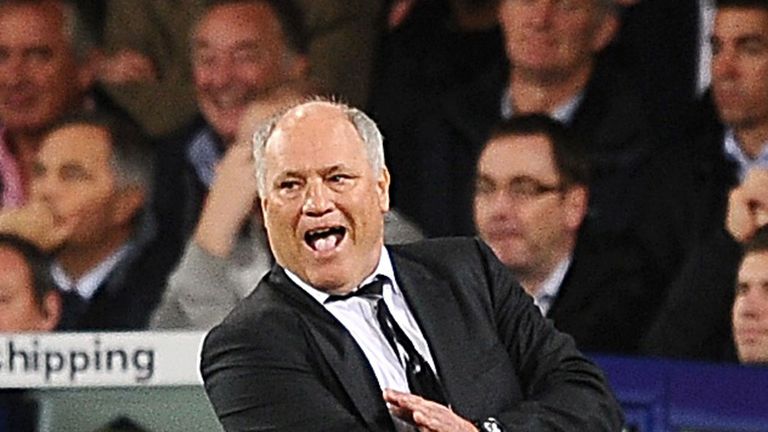 The setback was Fulham's third of the week, coming after a lacklustre Premier League display at Southampton and a Capital One Cup exit at the hands of Sky Bet Championship side Leicester.
The Dutchman is one of the favourites with the bookies to become the next manager to lose his job and Fulham's fans are showing signs of losing their patience, chants of 'Jol out' clearly heard early in Saturday's game.
But Jol said: "I have no fear. In the past they used to say 'have no fear, Martin is here'.
"I don't fear. Sometimes I worry if the supporters are at my back, but on the other hand it is better that they are on my back than the players' backs.
"I felt better when I saw the reaction of the players in the second half.
"I get asked about pressure every week and any manager in the league will get this question. If you are in the bottom half of the table you have to win games.
"It is not as bad as people think, but the only thing is you want to turn it around like Newcastle United did (by beating Chelsea on Sunday).
"I know there are always six or seven clubs in trouble. I said to somebody on Friday, if you looked at Roberto Martinez [at Wigan] he was always in the bottom three of the table and after games he was always fantastic.
"That is where I get my belief from, because I know we are a better team than at least six or seven other teams.
"We will pick up points and I think we will be fine in the end, but to play against Man U doesn't help."