Premier League: Martin Jol insists Fulham have moved on after Sascha Riether ban
Fulham manager Martin Jol has admitted he has no complaints over the three-match ban handed to Sascha Riether.
Last Updated: 07/11/13 4:29pm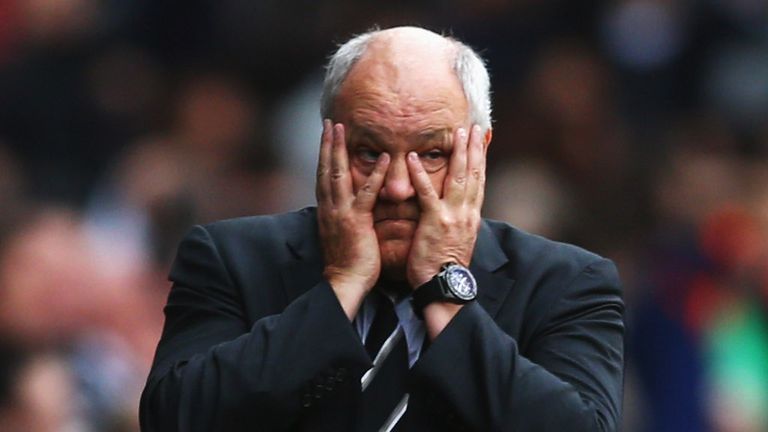 The right-back became the first player to be retrospectively charged with violent conduct by the Football Association following his stamp on Adnan Januzaj towards the end of the 3-1 defeat to Manchester United.
The match officials took no action at the time, and Fulham initially asked the FA for clarification on the new retrospective action rule after Riether was charged.
The club decided not to contest the charge and Jol insists they have "moved on" as he considers who will replace Riether in Saturday's clash with Liverpool.
Jol said: "If he did do it deliberately it is fair enough to get three games. The referee didn't see it. I didn't see it, but they decided to give him that punishment and people around me said it was probably something deliberate.
"He said it was not deliberate but he apologised to the club, to the fans and to us. It is not what you need, but we move on."
Jol revealed he will be speaking to Riether again about the incident and added: "They are all responsible for their own actions. Sascha Riether is responsible and we are responsible. You don't want that sort of thing.
"He has been punished for it and I don't think he will do it again in the future.
"If he tells me he didn't do it deliberately and other people say he did there is always a grey area with that. But I think you should try not to stamp on someone's feet, probably fall over and do something."
Jol also maintains he feels no pressure on his position despite incuring the wrath of of the home fans after the defeat to United, in which Bryan Ruiz was booed off the pitch when he was substituted.
"I don't think you are under pressure against Liverpool or Manchester United. You are under pressure in your home games against teams who should lose points against us," he added.
"If they (the fans) are disappointed I can understand that. The only disappointing thing was with Ruiz.
"As long as we don't have the results they can (boo) me, but hopefully they will support the team. We are not in the best of situations, but we are not in the worst.
"We had a very difficult schedule. We have played most of the top teams in difficult away games. The only really inconsistent game was 1-1 against West Brom. We need a few surprise results and maybe we can start against Liverpool."