Adel Taarabt says players must take blame for Martin Jol's sacking at Fulham
Adel Taarabt believes the players must take a share of blame for the sacking of Martin Jol at Fulham.
Last Updated: 02/12/13 4:06pm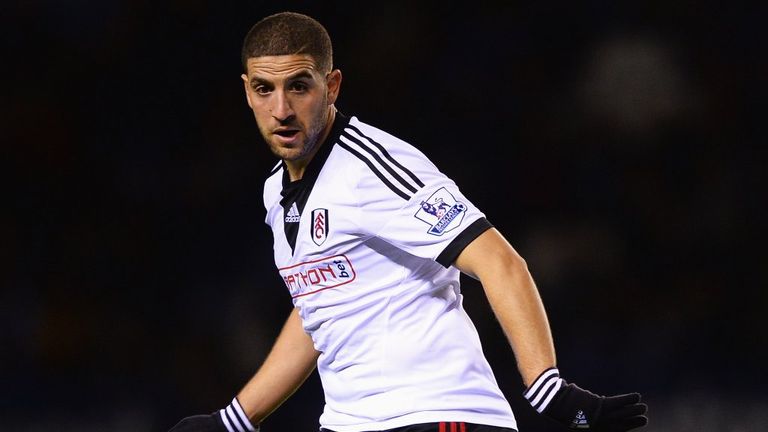 Fulham axed Jol on Sunday after weeks of speculation over the Dutchman's future at Craven Cottage.
Saturday's 3-0 defeat to West Ham was Fulham's sixth successive defeat in all competitions and Taarabt, who is on loan at the club from west London rivals Queens Park Rangers, believes the players must take responsibility for their poor of form.
"What's gone wrong? I don't know," Taarabt told the Fulham Chronicle.
"The manager was a great guy; always positive but at the moment, it's not happening.
"If you don't win four or five or five games, the manager gets the blame - but I think the players should have this blame too.
"If we're not doing what we should on the pitch, then the players should be asked the same questions as he was asked."
Meanwhile, Bryan Ruiz has paid tribute to Jol after he brought the Costa Rican to Fulham.
Jol signed Ruiz from FC Twente in the summer of 2011 and the 28-year-old has thanked Jol for sticking by during some difficult times at Craven Cottage.
"I am very grateful to Martin because he was responsible for bringing me to Fulham, I learned a lot from him," said Ruiz.
"He came to my defence. I always tried to do my best to back him."