Transfer news: Rene Meulensteen cagey on Dimitar Berbatov's Fulham future
Rene Meulensteen says Dimitar Berbatov is "fully committed" to Fulham - but cannot be sure he will stay in January.
Last Updated: 27/12/13 5:16pm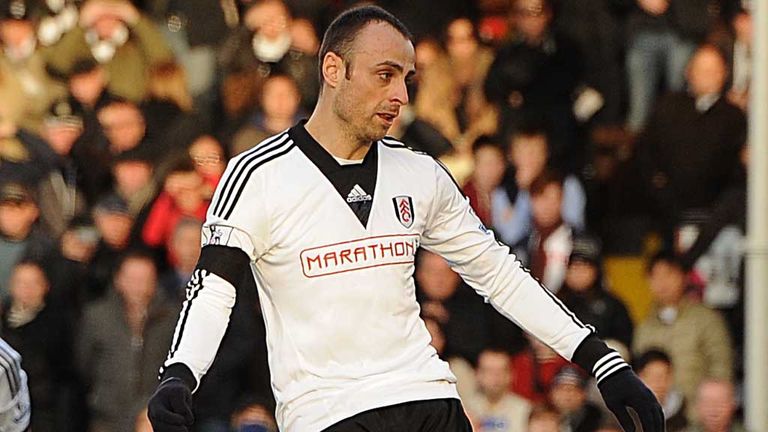 Last week, Berbatov's agent confirmed his client is "not happy" at Craven Cottage and will seek a move in the January transfer window.
However, the Bulgarian delivered an excellent performance in Sunday's 2-0 home victory over Aston Villa, which ended a run of six straight Premier League defeats, teeing up Steve Sidwell for a well-taken opener before coolly dispatching a penalty he had helped win.
It all added up to a first three points for new Cottagers boss Meulensteen, who praised the 32-year-old Berbatov's contribution.
Meulensteen said: "I think the word is focus. Anyone who has a good focus will know what the job is in hand, and you focus on the performance.
"He makes a difference. I thought he was excellent [in the 2-1 loss to Tottenham] on Wednesday as well, and today again you saw what he was capable of doing.
"I just had a good chat with him, he's not a stranger to me, we know what games we have coming up all the way to January, and he's fully committed to Fulham and the games we've got ahead of us.
"I'm just focusing on the games up until January.
"I couldn't be more delighted with his performance, it shows that he cares.
"The most important thing is that the players should be delighted with themselves."
Asked about Berbatov's likely prospects once the January transfer window opens, Meulensteen said: "I can't, couldn't, wouldn't and don't want to answer that. It's my decision to do that with the people who are relevant to discuss these things."
And Meulensteen has no concerns over Berbatov's laid-back approach to penalty-taking, or any other aspect of the 32-year-old's game.
Meulensteen said: "You have to stay calm when he does that, I never thought for a second about it in that respect, because it's very clear, he's the man that takes the penalties, he takes the responsibility and he puts it away, I trust all my players."