Transfer News: Fulham forward Bryan Ruiz could look for move
Fulham forward Bryan Ruiz admits he would consider a move ahead of next summer's World Cup finals.
By Kristof Terreur
Last Updated: 16/12/13 10:04am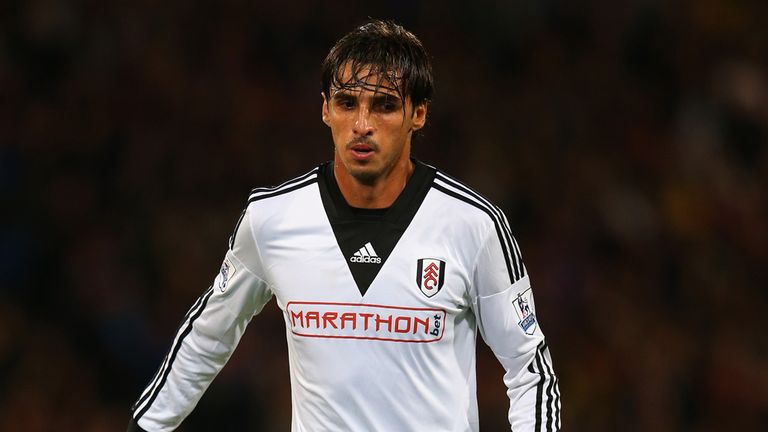 The former Gent and Twente man has been linked with a return to Belgium with Anderlecht whilst Dutch giants PSV Eindhoven were also said to be interested.
And Costa Rica international Ruiz admits a move back across the Channel could appeal to him, as he appears to have slipped down the pecking order at Fulham.
Quoted in Belgian daily La Derniere Heure he said: "If I ever get the chance to play in Belgium or Holland, I would think about it.
"I've good memories of the Belgian league. I still have a lot of friends there."
He added: "I'm looking forward to the World Cup. We've a difficult season here at Fulham, but I want to be as fit as possible for the World Cup."
Anderlecht are reportedly hoping to persuade Fulham to sanction a loan deal, but PSV's interest appears to have faded.
PSV's director of football Marcel Brands said: "We were interested in Ruiz in the summer, but he wanted to stay in London.
"Now, he isn't an option for us anymore."
Fulham are being linked with a loan move for their former star Clint Dempsey, who could be set to return to England on a short-term loan from MLS outfit Seattle Sounders.