Premier League: Rene Meulensteen shocked to see Fulham hammered 6-0 at Hull City
Rene Meulensteen was at a loss to explain what happened to his Fulham side as they were hammered 6-0 at Hull City.
Last Updated: 28/12/13 5:56pm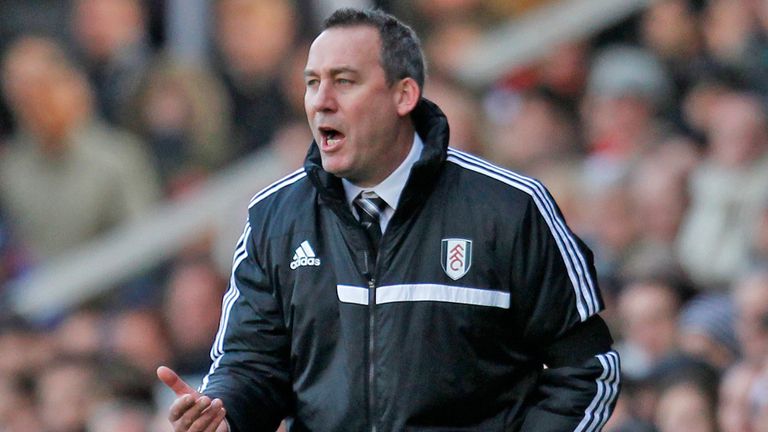 Already boasting the worst defensive record in the Premier League heading into the weekend, gaping holes opened up again at the KC Stadium.
Fulham were able to keep themselves in the game for 49 minutes, but once the deadlock was broken they crumbled in alarming fashion.
Another heavy defeat means the Cottagers will enter 2014 inside the drop zone and with work to do if they are to preserve their top-flight status.
Asked if he could pinpoint what went wrong against Hull, beleaguered boss Meulensteen said: "I asked that myself and I have asked the players that, but these are things that I didn't see coming.
"I have to say, in the sequence of games we have had - and we have had some tough games - I didn't see it coming at all.
"You lose again easy possession in the middle of the park, which results in a corner, after four minutes (of the second half). That can happen, it's not the ideal scenario but to then not get really back into the game at all and have a spell of about seven minutes when we conceded three goals is...not good."
The Dutchman added: "I have been saying that they have been fantastic and I can't fault the players for anything and in terms of performances we haven't got results that we deserved. This isn't like that.
"This is a game which doesn't fall in that sequence at all, which is a shame because these results, losing in this manner, it's hard for any professional player.
"We need to make sure we look back and we recall all of the good things we have tried to create over the last few weeks, shrug it off and make sure we are ready to react against West Ham."
Meulensteen has seen his options depleted by injury, forcing him to make several changes to the side which edged out Norwich City on Boxing Day, but he is offering no excuses on the selection front.
He said: "We always knew it was going to be difficult - two games in three days, and two away games. We knew how it could go.
"You utilise the squad in the best possible way you can and I was more than confident in the fact that the players I picked for this away trip to Hull were more than capable of getting a result. Like I say, I didn't see this coming."