USA boss Jurgen Klinsmann backs Clint Dempsey's move to Fulham
United States boss Jurgen Klinsmann hopes Clint Dempsey will make a big impression during his second spell at Fulham.
Last Updated: 03/01/14 10:32pm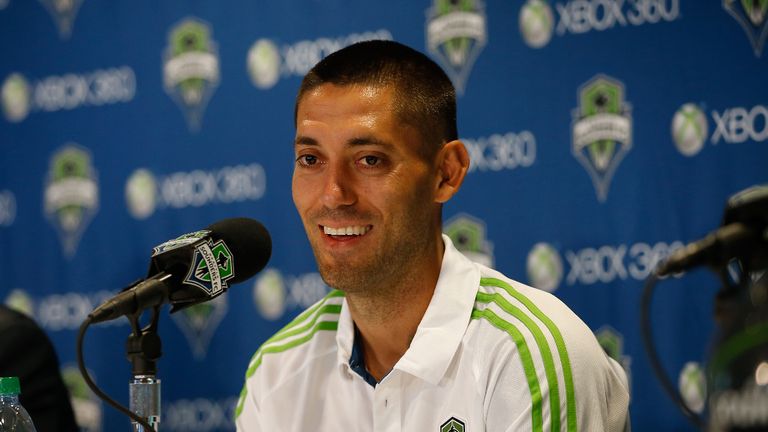 Dempsey has returned to Craven Cottage, where he spent five and a half seasons before moving to Tottenham in 2012, on a two-month loan spell from Seattle Sounders.
The forward, who struggled to make an impact at White Hart Lane before returning to the MLS, is hoping his stint back in the Premier League will help him rediscover his best form ahead of the World Cup in Brazil next summer.
"Obviously, we are pleased with Clint Dempsey, our captain, making the jump for two months to Fulham to get games in now," Klinsmann said.
"He had a very difficult couple of months because of injury and the transition back into MLS.
"I think it's a great decision from Clint to start off the year in the right way going on loan for two months to Fulham, his old team.
"They need him to get them back up in the table of the league, and he will come already in good shape back into MLS. That is great!
"Hopefully now he gets games with Fulham and then he comes in completely different shape back to MLS and continues that path towards the World Cup."
Meanwhile, Fulham's German full-back Sascha Riether believes Dempsey's return will give the team some welcome additional firepower.
"At the moment we are putting in a lot of crosses and creating a lot of chances," Riether said.
"Clint is a player who can score goals out of these chances. I hope he will do a great job like he did before.
"Clint wants to do well for this club. He's trained very well for us and is a fantastic player."