Transfer news: Fulham to let Bryan Ruiz leave, with Real Betis hoping to sign him
Spanish side Real Betis are hoping to sign Bryan Ruiz after Fulham confirmed he would be allowed to leave this month.
By Kristof Terreur
Last Updated: 10/01/14 1:30pm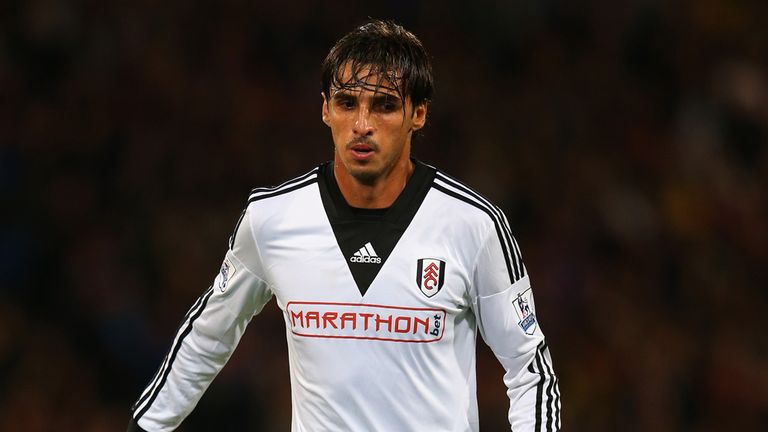 The West London club are yet to comment on claims that a deal has been agreed with Betis, who are reported to be paying £750,000 to take the Costa Rican on loan, but they have confirmed that Ruiz has permission to talk to other clubs.
"The only progress in the transfer market that I can reveal to you is that we
have allowed Bryan Ruiz to talk to a number of clubs to see if something can
come out of that," Rene Meulensteen confirmed.
"That is really as far as all the progress is concerned.
"I wouldn't call his signing a mistake because at that time it was probably
for Fulham the right choice and the right investment.
"Don't get me wrong, he is a very good player. I've come in, I've looked at the squad, worked with these players, I've picked my teams on what I think are the right reasons and motivations, but I can also understand Bryan's point of view.
"He is a good player, has a World Cup coming up and he obviously needs to play, but I can't, like with any other player, guarantee that."
Dutch giants PSV Eindhoven and Belgian champions Anderlecht have also been strongly linked with the former Twente star, who is keen on regular first-team football ahead of the World Cup finals.
Betis are hoping that they can win the battle for his signature and their assistant coach Sergio Fernandez says he cannot wait to work with Ruiz.
"Bryan Ruiz is a fantastic player, links up well with team-mates, has a good shot and brings lots of creativity," Fernandez told Diario de Sevilla.
"We are confident that his game and his qualities are perfect for our team and that he can put Betis on the right place in the ranking. I think he can settle in quickly."
Ruiz's national coach Jorge Luis Pinto admits he thinks a move to Betis could be the right thing for him.
"The important thing for Bryan is that he plays. If he has to go to Betis to play, it would be a good thing overall," he told Diario Al Dia de Costa Rica
"I believe that the English and the Spanish leagues are the two best. There are times when you have to put yourself first. This is the right time for him to act and if it's to go to Betis, fine.
"We are watching what is going on and that he is not losing motivation."