Premier League: Fulham's Brede Hangeland keeping calm in relegation battle
Brede Hangeland believes it is important for Fulham not to dwell on the past and keep focused on the next game.
Last Updated: 24/03/14 2:42pm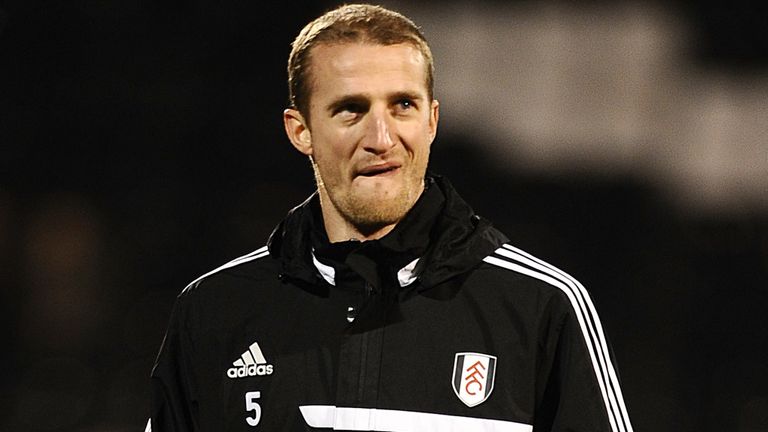 The Cottagers put up a good fight in the first half at the Etihad Stadium but fell 2-0 behind in the 54th minute when Fernando Amorebieta was sent off for giving away his second penalty of the afternoon and Yaya Toure tucked away another spot-kick.
Toure later completed his hat-trick and there were further goals for Fernandinho and Martin Demichelis as Fulham's resistance fell away and they lost 5-0, leaving them bottom of the table and four points from safety.
"I think away to Man City, you're not expected to get anything," Hangeland said in the Fulham & Hammersmith Chronicle.
"But you know on your day you can so it's still a very big disappointment, especially to lose like that. When you concede two penalties and there's a sending off, then in reality the game is over.
"We had our backs against the wall so it wasn't a nice day at the office and you can't do much about that.
"I don't mind playing against anyone but it's not easy when you find yourself 2-0 down against a side near the top of the league.
"We tried to work as hard as we could but it was an impossible task to come back into the game."
Fulham do offer their players access to sports psychologists but Hangeland feels that he has the experience to cope with the mental demands of the game.
The Norwegian defender believes the key is to move on quickly after each match, regardless of the result, and concentrate solely on the next challenge.
"I think you need to do that [clear your head] as soon as possible," Hangeland added. "For me personally, that's not a problem. When the game's over you can't do much about it so you've got to look forward to next week.
"There is someone [a sports psychologist] if you need that after the games but I've been in the game so long that whether we win, lose or draw I manage to forget it quite quickly and prepare for the next game."