Fulham winger Damien Duff planning for future in League of Ireland
Damien Duff has made it clear that he intends to finish his career back in the League of Ireland.
Last Updated: 31/03/14 5:41pm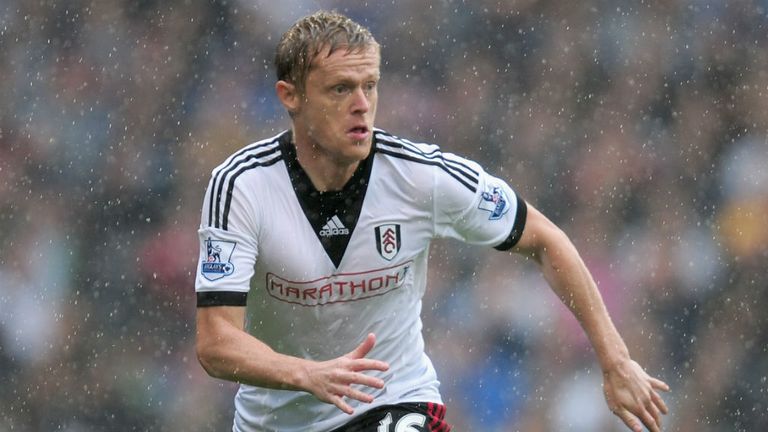 Duff will miss the rest of the campaign with a knee injury and, while he is desperately disappointed not to be able to play a part in their relegation fight, he is also looking to the future.
Now 35, Duff has no plans to retire and believes his decision to quit international football in August 2012 has been good for his career.
However, the Republic of Ireland remains his home and the experienced winger wants to go back and play in the Airtricity League for family reasons.
Speaking about his decision to stop playing international football, Duff said in Dublin's Evening Herald: "There was no great reason, it wasn't that my body was packing it in, and I can't say I miss it.
"I wouldn't say I watch all the games anymore. I have got two kids and the games are usually at the time you're putting them to bed. I don't miss it, one million per cent I made the right decision.
"But I am going to move back home to Ireland and raise my children so they can see their family every day. It's definitely on the list.
"But I am not planning on hanging up the boots any time soon. There is plenty more left in the tank. Obviously I have to get fit first but I am definitely going to play at home in Ireland."
Fulham are currently five points from safety at the bottom of the table and Duff has been saddened not only by their poor results but also by the fact that he will not be able to aid the survival battle.
He said: "Unfortunately I got injured six weeks ago.
"I was given four days off and being an honest pro, I went in and did a little bit extra. I did some training on my own and ended up injuring my knee which put me out until the end of the season, which is unfortunate, especially with important games coming up.
"It's heartbreaking to see how the season has gone. We still have games left, hopefully we can get the points we need to keep us in the division."