Felix Magath feels Fulham's spirit is excellent following win over Aston Villa
Felix Magath says his Fulham squad are full of confidence ahead of Saturday's vital six-pointer at home to Norwich.
Last Updated: 10/04/14 4:25pm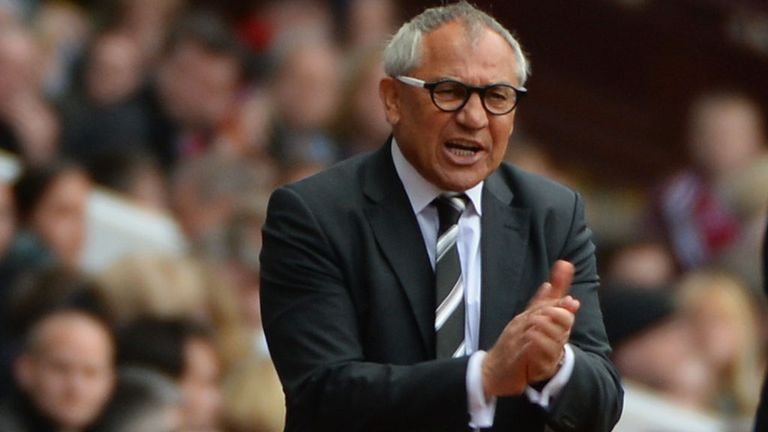 Fulham go into this weekend's game five points adrift of their opponents who only four days ago sacked manager Chris Hughton.
And Magath admits last weekend's 2-1 victory at Aston Villa has boosted the spirit of his players.
"You feel it this week, the players are free, laughing and so I think it was an important win to go on in fighting against relegation," he said.
"We need another win in the next game and we will try against Norwich.
"They are not afraid to make mistakes and that is how we have to play and why I'm convinced we will stay in the league.
"The whole club now believes after the win at Aston Villa. It helps us a lot - this feeling and the atmosphere."
As for facing Norwich, Magath said: "For us it doesn't matter who is the opponent because we have only important games now.
"Norwich have a very bad schedule, they have very, very difficult games ahead. But they have changed their manager now and this will give them new energy so we will have to be careful."