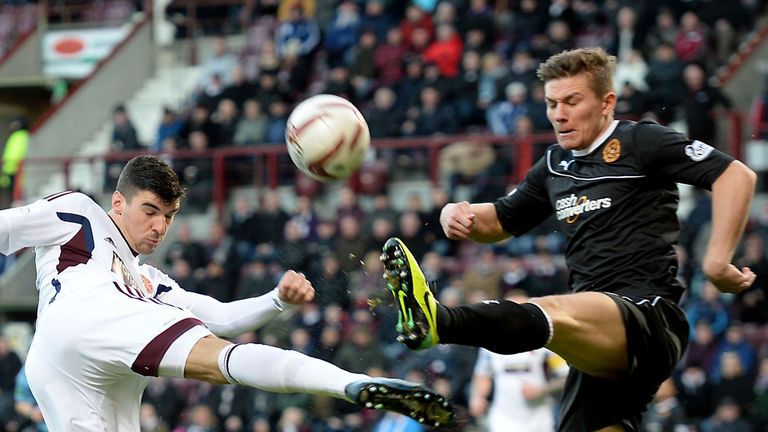 Fulham have signed central defender Shaun Hutchinson after he rejected a new deal at Motherwell.
The 23-year-old made 142 appearances in seven years at Fir Park after winning a contract with his performances in the 2007 exit trials held by the English FA at Lilleshall.
He was named in the PFA team of the year in 2013 and has played in the UEFA Champions League qualifiers and Europa League for Motherwell.
Hutchinson had been offered a new contract but has rejected it in favour of a move to Craven Cottage.
"I had mentioned to his agent that we would offer him slightly improved terms from last season, but it was fairly clear that there was some big hitters looking at him," said Motherwell manager Stuart McCall.
"Shaun has been excellent for Motherwell and this move is a reward for all his hard work and dedication.
"We will obviously miss him, but at the same time, we wish him well in what is a superb move."
Hutchinson admitted the decision was a hard one to make but that moving to Fulham represented a 'great opportunity' following a seven-year spell in Scotland.
He said: "It was a difficult decision to leave Motherwell and I had to really think hard about it.
"It has been a fantastic apprenticeship for me and I am very appreciative of what everyone at the club has done. The fans have also been brilliant and I want to personally thank them for their support.
"However, this is a great opportunity at Fulham and I can't wait to get started."