Transfer news: Sporting Kansas City defender Matt Besler claims English offers
Last Updated: 18/07/14 3:45pm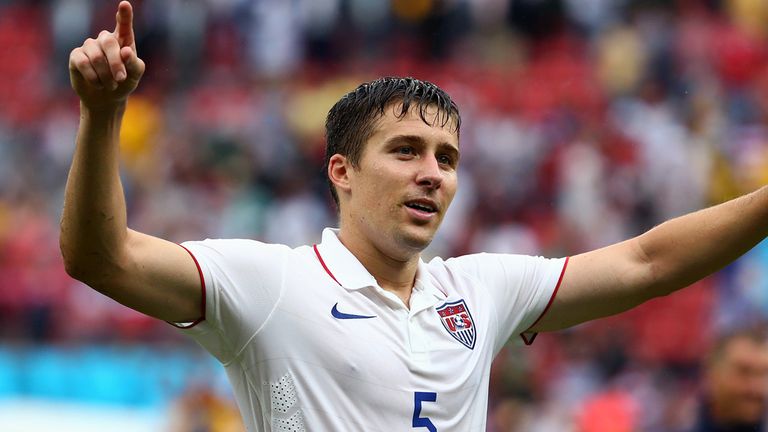 American World Cup defender Matt Besler says both Sunderland and Fulham have made moves for him.
The 27-year-old Sporting Kansas City centre-half impressed at this summer's finals in Brazil, starting four games for the USA.
Reports have claimed that up to ten clubs from England and Germany have expressed an interest in landing the MLS stopper, but Besler has now revealed that it is Sunderland and Fulham leading the chase.
"I know that Fulham has offered to Kansas City and I know that Sunderland put in an offer or are putting in an offer," he told American radio station Sports Radio 810 today.
"We're trying to get something done as soon as possible.
"It's a situation which needs to get resolved.
"I want to be staying in Kanasa City if I'm going to stay.
"But if they're going to sell me, then I want to know as soon as possible.
"It's not just my decision. It's the club's decision if they want to sell or not. But I would definitely have an input on a team."
Besler's current deal is due to expire in 2015.