Boyce - We need to tighten up
Wigan Athletic defender Emmerson Boyce believes his side need to start games better defensively if they are to avoid relegation.
Last Updated: 13/03/12 5:45pm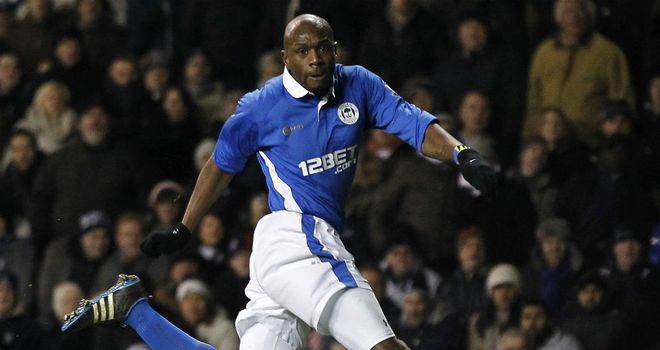 Wigan Athletic defender Emmerson Boyce believes his side need to defend better, especially at the start of games, if they are to retain their Premier League status.
The Latics' defence was once again breached early on last weekend, with Wes Hoolahan opening the scoring inside 10 minutes for Norwich during their 1-1 draw with Roberto Martinez's side.
The Barbados international feels his team must cut out such sloppy openings to their games, or face relegation.
"For some reason we always start games off slowly, and too many times we are gifting opponents a one-goal lead," Boyce told The Wigan Evening Post.
Good response
"I couldn't tell you why - it's a strange one and we have been doing it all season, which has really cost us. Sometimes we've not been able to get back into the game, but luckily this time we did and we showed what we can do.
"We just need to start converting our chances now when they do come along - and turn these draws into wins and get moving up the table."
Despite his disappointment at his side's defending, Boyce is happy with the weekend's result, a marked improvement after their 2-0 home defeat at the hands of Swansea.
"We were looking for a good response to Swansea, and we couldn't really have got off to a worse start. It could have gone downhill after that but we responded well to going behind," he admitted.
"We settled in to the game and in the end we were disappointed not to get the win. We created some really good chances that on another day would have gone in.
"Obviously we had a point to prove after what had happened the week before, and the other scores on Saturday had put some more pressure on us with Bolton and Blackburn both winning.
"But the main thing is we didn't lose - and West Brom on Saturday is another massive game for us."