Pollitt glad Martinez is staying
Wigan's Mike Pollitt has revealed the players breathed a sigh of relief after it emerged Roberto Martinez was staying.
Last Updated: 09/07/12 9:51pm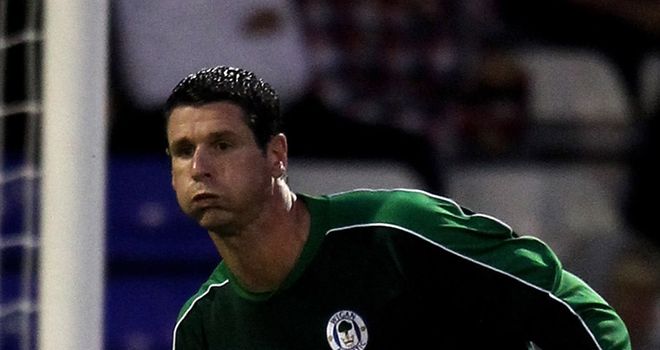 Wigan goalkeeper Mike Pollitt has revealed the entire playing staff breathed a sigh of relief after it emerged boss Roberto Martinez would be staying at the club.
The highly-rated Martinez seemed to be linked with every managerial vacancy throughout the summer after preserving Wigan's top-flight status last term.
At various points during the summer it looked like he would be off to Aston Villa, Liverpool and then Tottenham before Andre Villas-Boas was appointed.
Sky Sports News
However, the Latics will leave for their pre-season training camp in Sweden on Monday with their Spanish boss still very much in charge.
And their ability to retain his services could be the best signing they make this summer, according to Pollitt.
"The players have been in the same boat as the fans over the past few weeks, keeping up to date via the papers and Sky Sports News," he told the Evening Post.
Unsettling
"It looked like it was all right for a few weeks, and then when Harry Redknapp left Tottenham I thought: Oh no.
"It has been a bit unsettling these last few weeks, not really knowing what's been going on with the manager.
"But we're all delighted he's staying, and let's hope he can keep us moving up that table."