Roberto Martinez is hoping for a change in Wigan's fortune
Roberto Martinez hopes Wigan's run of bad luck is coming to an end and they can kick start their season against Everton.
Last Updated: 05/10/12 5:00pm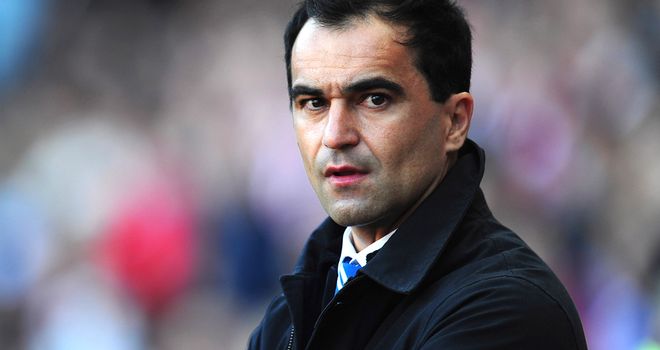 The Latics have picked up just four points from their opening six Premier League outings but Martinez insists that statistic does not reflect the way his side have been playing.
Wigan's poor fortune was typified by week's 1-0 defeat at Sunderland, a match they dominated until the dismissal of Jordi Gomez, who has since won an appeal for wrongful dismissal.
Martinez said: "We have been very unfortunate with certain moments that have affected our results.
"That has given us a bit of a negative feeling; when you play well and don't get a positive result you get a bit of a feeling of frustration and disappointment.
"You want to play well with real bravery and enjoyment and we have done that, but then you need the reward of a positive result at the end of it. Otherwise it is difficult to bring some sort of momentum.
"Especially at home, we need to change our results and make sure we can be strong opposition for any team that comes to the DW Stadium."