Roberto Martinez hopes Wigan will cope with return from international action
Wigan manager Roberto Martinez is hoping his players can fit straight back into the groove of Premier League football.
Last Updated: 20/10/12 2:14pm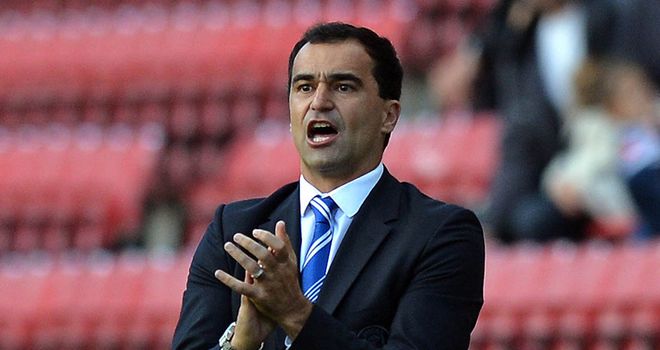 The Latics do not have as many international players as some of their rivals but in Honduras defender Maynor Figueroa and Chile utility player Jean Beausejour of Chile, they have two of the most travelled.
Martinez admits he is unhappy with the short period of time players have between international commitments and their return to club football, despite Figueroa and Beausejour returning to the DW Stadium unscathed.
"It's one of those moments where you keep your fingers crossed. We're keeping an eye on Maynor Figueroa and Jean Beausejour, who are the two players who have to cope with the longest journeys," said Martinez.
"I do feel we need to help the players a little bit more. Sometimes it's just making an extra day for them to recover, taking the travelling into consideration, and probably that's something that can be addressed over the next few months.
"We expect the players to perform in every game and I think it's a bit unfair to be expected to cope with a game on a Tuesday night in Santiago, a 14-hour flight and then be in pristine condition for a game 48 hours later."