Roberto Martinez excited after seeing his Wigan team outplay West Ham
Roberto Martinez feels this was the start of Wigan's season after seeing his side beat West Ham 2-1 at the DW Stadium.
Last Updated: 28/10/12 8:41am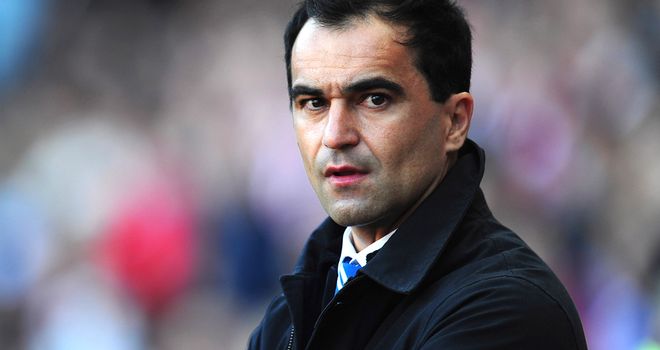 Goals from Ivan Ramis and James McArthur gave Wigan a deserved two-goal lead before James Tomkins pulled one back late on.
Asked if it was a relief to get a first home win of the season, Martinez said: "More than a relief I thought it was an excitement.
"That was just a period of getting us as strong as we can and adapting to new things that we've been doing this season.
"Today I was pleased we were able to have time to prepare the team and not an international break. I know they distract everyone but for us they are a disaster.
"Today's performance is a combination of all the good things and we got a complete performance.
"The most pleasing aspect was the manner we dealt with the attacking threat of West Ham.
"You always know they are going to cause problems and I was really pleased with the composure we showed in the last minute to close it out.
"I'm extremely pleased with a well-deserved three points and now is probably the start of our season."
Set-piece
Martinez was particularly happy with the scorer of the opening goal Ramis - a goal that came from the sort of set-piece that West Ham were expected to trouble the Latics with.
"It was as clean a contact as you're going to see - it was a striker's strike," said Martinez.
"I don't think we're that prolific as a team at scoring from set-plays but that was as good a set-play as you are going to see so I'm very pleased with that."
The Spaniard then joked: "But I don't get satisfaction from scoring set-plays.
"We've got people on the staff who work on the set-plays - I prefer open play goals. I would give half a goal for a set-play and a full goal for open-play goals."
He added: "I'm even happier with Ivan Ramis' overall performance - the way he communicated with his team-mates. He's a real leader.
"He was captain of Mallorca for a few seasons. He attracted many teams and we are pleased he chose to come to Wigan.
"He's the type of player that you want and we're really looking forward to seeing Ivan Ramis at his full potential."