Roberto Martinez says Jordi Gomez deserves more credit from Wigan fans
Boss Roberto Martinez hopes Wigan fans get behind Jordi Gomez after his hat-trick in the 3-2 win over Reading.
Last Updated: 24/11/12 9:58pm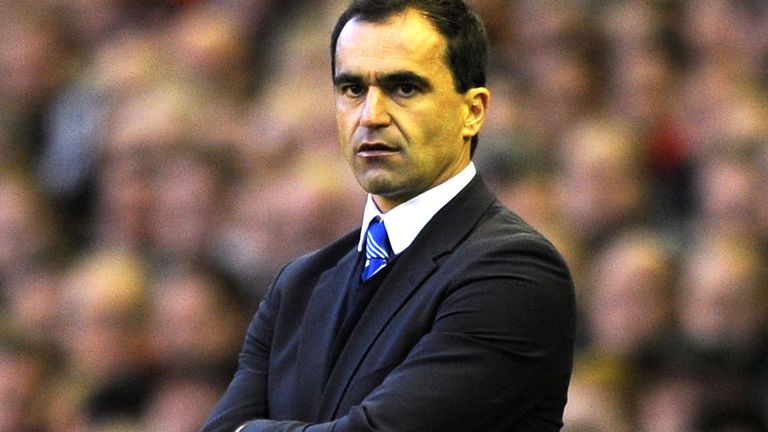 Gomez was making just his third start in the Premier League this season and a few poor early touches were roundly jeered by the Latics fans.
His response was stunning - goals on 58 and 68 minutes to put them 2-1 in front - and after Ali Al Habsi's late howler looked to have handed Reading a late point, he popped up with the winner.
"The role Jordi had to play today was as unfair as you're going to get," said the Latics boss. "Because he missed the first two or three passes, all of a sudden the crowd let him know.
"I've seen it so many times and it's very difficult to compose yourself, and it would have been all too easy for him to hide and look away from the challenge.
"But that's not Jordi at all. Nobody deserved a hat-trick more today than him. It's not just the three goals, he always shows for the ball, he had another two great opportunities.
"The crowd were too vocal against him and I hope that today they realise that the only thing Jordi does is give his life for Wigan Athletic and to win football games.
"I hope we all realise that and he gets a bit of warmth the next time he's on the pitch."
Al Habsi has been a sensation since his arrival at Wigan, but his late gaffe - minutes after a wonder-save from Adam Le Fondre's header - could have cost Wigan two points.
Martinez said: "Goalkeepers are exposed to that, they're the last men, and it's just Ali doesn't do that, which is why you're so surprised.
"Minutes before he had the save of the game. Internally as a team you should be there to help your team-mate when he makes a bit of an error, which happens. It's a game of errors and you need to be able to overcome whatever situation comes your way.
"Today we showed that type of performance. In the first half we had a little bit of the feeling of something to lose."