Wigan boss Roberto Martinez hits back at Jordi Gomez critics
Wigan boss Roberto Martinez has criticised supporters who jeered Jordi Gomez in their 3-2 win over Reading on Saturday.
Last Updated: 26/11/12 5:32pm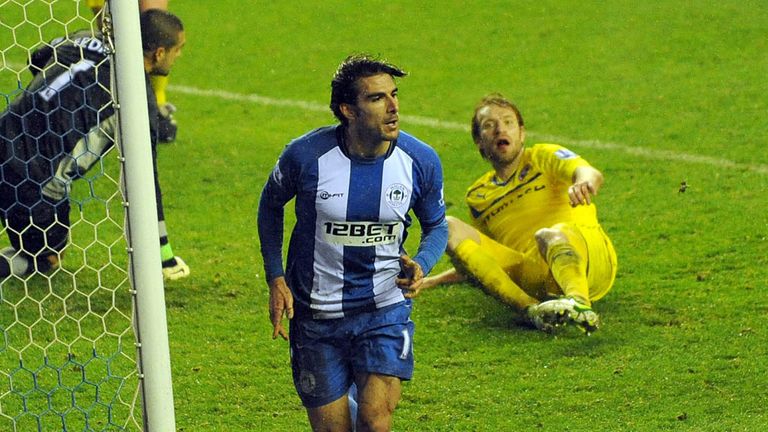 The Spaniard has struggled with indifferent form this season and had a few poor touches in the opening stages of the game at the DW Stadium.
But he went on to score a hat-trick in their victory and Martinez felt fans should have shown more patience before subjecting him to abuse.
"Jordi divides opinions because he represents a style of football," said Martinez.
"I was disappointed on Saturday, a little sector of the crowd couldn't wait until the final whistle to look back on his performance and then assess it.
"I was so proud of the manner Jordi reacted to whatever was going on. He showed an incredible mental strength.
"Jordi's performance and his handling of the occasion was a real example of how to be a professional footballer.
"The dressing room was very proud. You don't want players who don't have the warmth from the crowd.
"All he did is do everything he could to win the points for Wigan Athletic and I think a sector of the crowd should realise that."